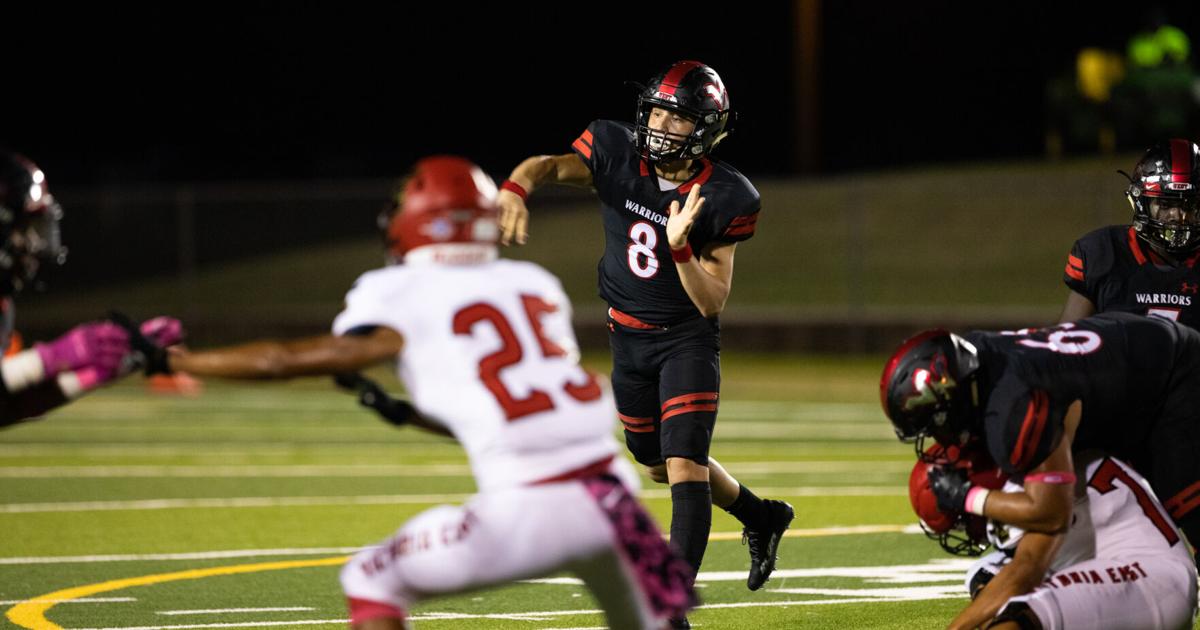 UIL suspends Class 7A discussion | Advosports
SAN ANTONIO — UIL has not ruled out creating a Class 7A in its reclassification and realignment process.
But adding a larger class isn't expected to happen for the 2024-25 and 2025-26 school years.
"It's really a math problem," Jamey Harrison, vice principal of the University Interscholastic League, said Sunday at the organization's new annual conference as part of the Texas High School Coaches coaching school. Association.
Harrison explained that there were 500 schools in Class 5A and 6A combined and 190 in Class 4A.
"You're going to need about 600 schools to make this work," Harrison said. "We know we have 500. Where will those other 100 come from? When you look from the bottom of the current 5A to select another 100 schools, you have to go quite far to get the enrollment. You get into that range of 1,100, 1,200, 1,300, there aren't that many schools.
Harrison admitted that the state's growth makes adding a Class 7A a good possibility in the future.
"Texas is such a fast growing state," he said. "There are CIOs where it feels like opening a new high school every 7 minutes. As these continue to be added to the UIL list of schools, we are getting closer and closer to that 7A rank.
Harrison also discussed the problems created by Class 5A schools moving from Division II to Division I in football.
Harrison said most opt-ups came from districts with multiple schools. Victoria West had Division II numbers when last reclassified and realigned, but opted to remain in a district with Victoria East, which had Division I numbers.
"We're trying to refine these buttons where we keep them as equal as possible to the total number of schools in Divisions I and II," Harrison said. "We still have a lot to work out in the 5A split conferences. There are conversations about why you can sign up or how many people can sign up because it's really the opt-ups that impact the overall end process.
UIL is adding water polo and a Class 4A in swimming and diving in the next school year.
UIL sports director Susan Elza said around 175 schools will participate in water polo. The season will start in August and will continue until the end of October.
Class 4A swimming will feature four regions instead of the eight for Classes 5A and 6A. The Class 4A State Meeting will be held the week prior to the 5A/6A State Meeting at a location to be determined.
Nothing on NIL
Some states allow high school athletes to benefit, as do college athletes, from their name, image and likeness (NIL).
Texas is not one of these states. High school athletes receiving benefits are not permitted by state law.
Harrison said UIL will not announce any policy on NIL unless the state legislature makes it legal.
Stopwatch shot down
The UIL Legislative Council recently rejected a proposal to add a shot clock to basketball games.
"We need basketball schools and coaches to come to a consensus on what they want," Harrison said, "and right now there's no consensus on what they want. ."
The elite teams are coming
The Texas High School Coaches Association plans to introduce super-elite teams in every sport in every classification statewide in the next school year.
Teams will be selected by a panel that will include 808 coaches from different sports.
The association also plans to honor a coach of the year in each sport.