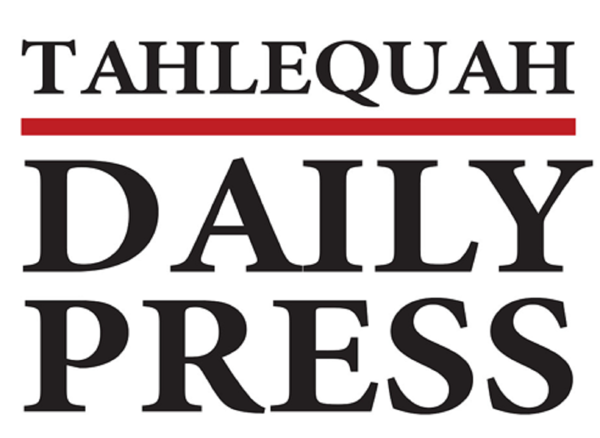 THS Class of 1981 Celebrates 41st Reunion | New
The Tahlequah High School Class of 1981 will celebrate its 41st reunion July 15-17. All classmates are invited.
Participants will meet at the Floyd Norris Park Pavilion 400 N. Muskogee Ave. Friday, July 15, 6 p.m. to dusk.
Participants can wear school colors or vintage THS clothing and bring a picnic or have dinner at one of the local restaurants. Attendees should bring lawn chairs or blankets, or notify event organizers if anyone is arriving by air, so that arrangements can be made to borrow a lawn chair.
On Saturday, July 16, from 10 a.m. to 3 p.m., attendees can golf at the Cherokee Springs Golf Club at 700 E. Ballentine Road. For more information or to reserve a spot for the 10 a.m. tee time, call or text 817-791-9647 by June 15.
On July 16, from 10:00 a.m. to 3:00 p.m., participants will be able to stroll at Tenkiller Lake. If arriving by water, participants may meet at Strayhorn Cove. If arriving by land, meet at the Scott family cabin at 96036 S. Strayhorn Heights Road in Gore, OK 74435.
Attendees can bring a picnic or buy a burger from Soda Steve's at nearby Fin & Feather. Some participants will bring boats and the Scott family dock will be open in the cove for swimming or fishing.
Saturday July 16, from 7 p.m. to 11 p.m. there will be dinner at the NSU Jazz Lab at 315 N. Muskogee Ave. Group photos will be taken that evening. Send $20 to Pam Usery via Venmo @pamusey or mail her a check at 2101 Silver Crest Drive in Edmond, OK 73025
On Sunday, July 17, participants can either meet up with friends or go to church with a classmate.
For more information, contact Laura McGouran at 580-512-9153.