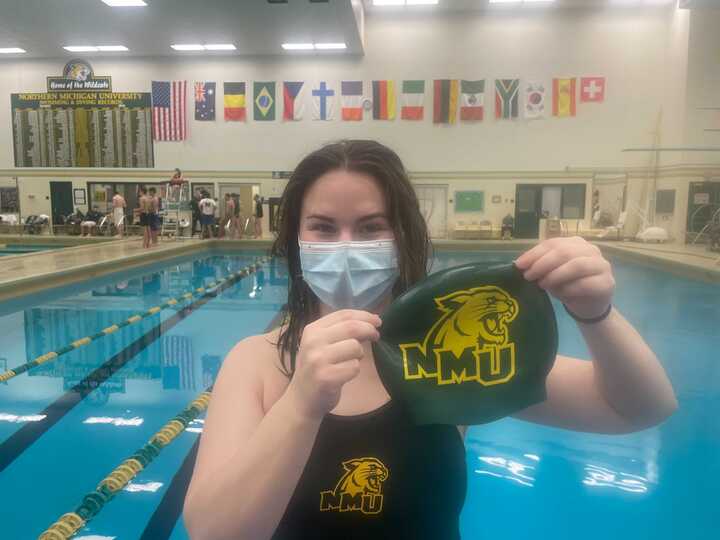 Swimming and diving, all NMU athletes facing COVID-19 protocols – The North Wind
The start of 2022 has already left many students with a sense of deja vu as political news has left a feeling of last year. For NMU athletics, the restrictions are a little tighter with training and competition policies in addition to the student policy.
The first week of many sports programs came to an abrupt halt, facing cancellations of practices and matches. The NMU swim and dive team began with an entire week of canceled practice and a canceled meet against the University of Wisconsin-Green Bay. Co-captain Grant Combs recalls last year's saves.
"(With the games being canceled) had happened the year before, we've been very lucky to get this far with nothing shut down," Combs said. "At first we weren't sure how long we were going to be closed, but I'm just happy to be able to swim again."
Although things have since stabilized for all NMU members, notable changes are still being implemented. Masks were reinstated despite vaccination to protect against further cancellation both in their weight room and on the pool deck. Additionally, there will be no spectators at the GLIAC Championships from February 4-7.
"It's kind of frustrating to hear," Combs said. "From what we have heard, everything will be normal, with the exception of the spectators."
Added to the restrictions is the mass screening project. Athletes are in one of three separate groups along with students and staff. Being separated from normal student biases leaves athletic programs more susceptible to being impacted by large-scale COVID reports and facing cancellation of competitions and the program as a whole.
"I'm glad few of us got selected," junior Lauren Melendez Rivero swim and dive team. "I don't think it affected us much last half, but it certainly has in the past."
The 2020-2021 season is yet another reminder of what can happen to teams at any time. Facing a massive cancellation of sports programs remains a real fear for some athletes. The new changes bring a sense of security and motivation to stay safe to avoid cancellation, but anxiety is still starting to set in for the Wildcats as they hope to get through their season without any problems.
"It's really worrying how close the conference is," Melendez-Rivero said. "We are definitely more aware this year compared to last winter with the protocols. I think a lot of students have become lax with covid and the protocols with the cloth masks and the issue under the nose. Now we have KN95 and even little hooks to hang our masks on to follow them around the edge of the pool.
The team started dealing with cancellations after the 2021 GLIAC Championship, so with the 2022 conference meet fast approaching, it seems to be that time of year when things go wrong. With week one and the 2022 competition canceled, it seems almost too close to a repeat of last year for the athletes.
"If the canceled fixture had been earlier in the season, it would have scared us, but we would have been like, okay, let's be more careful. Focusing on what we can do to minimize the spread and be better at team," Melendez-Rivero said. "But since it was so close to the conference, it definitely shook us up a bit. Every day of training is important and every day we get up to race is a gift, so it was really a little nerve-wracking to have this competition cancelled.
For NMU students, the new system in place has a similar motivation to last year's protocols. When we think of athletes, it's easy to forget that they are also ordinary students. NMU athletes face the same new protocols as the rest of the student population, with additional training restrictions.
"I'm very committed to being masked and being vaccinated, I think it's important that we do our best to stay safe," Melendez-Rivero said. "It's good to know that now others will wear their masks as they should and try to get vaccinated. Being back in person is also very nice with the possibility of going online if necessary. I don't think been impacted negatively, but I think it's due to being so used to this pandemic.