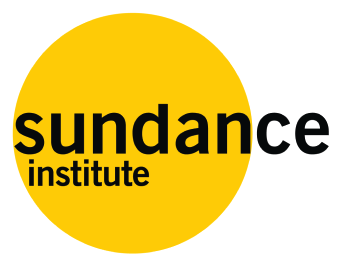 Sundance Institute announces local lens screenings and community events for summer
Park City, UT – Summer is right around the corner, and the Sundance Institute is back with a slate of free Local Lens screenings and events. On Thursdays in June and July, Sundance will host free screenings of fiction and non-fiction films that premiered at the 2022 Sundance Film Festival. The program includes the Audience Award: World Cinema Documentary and the World Cinema Documentary Jury Special: Documentary Craft winner The territoryPeople's Choice Award: American Drama Winner Cha Cha real smoothJonathan Oppenheim Editing Award: American Documentary Winner fire of loveas good as Every day in Kaimukī and mija, with additional movies to be announced later this summer. Sundance will also screen Breeder, farmer, fishermanwhich premiered at the 2017 Sundance Film Festival, in conjunction with the Coalville and Kamas Valley Branch Libraries as part of their Oceans of Possibilities summer reading program.
The summer series will also feature a free event for local documentarians, composers and editors on how filmmakers can develop strategies to combat extractive modes of storytelling. This artist session will include the participation of director Alex Pritz, editor Carlos Rojas Felice and composer Katya Mihailova from The territory, the day after the screening.
Additionally, Sundance partners with a number of Utah-based organizations to schedule films and virtual reality experiences at their summer events. At Living Traditions Festival, Sundance screened several short films and hosted a booth to engage with the community. Coming this month, Sundance will be an exhibitor at Utah Pride Festival in Salt Lake City, and will show some LGBTQ+ shorts in collaboration with the Utah Film Center. In July, Sundance returns to Latin Arts Festival in Park City to present Nuestras Vidas: Latinx Shorts, a curated selection of shorts centered around Latinx stories and filmmakers. In August, Sundance will return to Lake City Craft Festival presenting some virtual and augmented reality projects from the New Frontier section of the Sundance Film Festival 2022; more details to come.
This year-round community programming and local collaborations are led by Sundance Institute's Public Programming and Public Engagement team, Eva Rinaldi (Director) and Mateo B. Ochoa (Chief Manager). Sundance offers free programming to celebrate independent storytelling, help artists hone their craft and reach new audiences.
"We are grateful to be in person to present a wide range of stories, short and feature films, as well as collaborations, to bring unique stories to our loyal festival-goers as well as new audiences," said Rinaldi. . "We are always delighted to bring a selection of must-see films from past Festival and to collaborate with organizations to bring films to existing events that enhance the overall program. We are especially delighted to offer an artist case study free documentary with The territory for local filmmakers, publishers and composers as a way to inspire and develop local artists.
The Sundance Institute Utah Community Program is supported by presenting sponsor Zions Bank; Major Supporters State of Utah, Utah Division of Arts and Museums, University of Utah Health, Acura and Adobe; and Salt Lake County Community Supporters; Salt Lake County Zoo, Arts and Parks (ZAP) Program; Peggy Bergman; Summit County Recreation, Arts and Parks (RAP) Tax; George S. and Dolores Doré Eccles Foundation; and the Salt Lake City Arts Council.
Official vendors include the Gallivan Center and the Red Butte Garden Amphitheater.
The current list of free public events and collaborations this season includes the following. Additional programming and screenings will be announced throughout the summer. Check sundance.org/sundancelocals for the last.
To register for screenings and events, please visit sundance.org/sundance-institute-events.
June 16, 2022: Local Lens Screening of The territory with director Alex Pritz
Megaplex Theaters at Gateway, Salt Lake City
6:00 p.m. | The Territory, Introduction and Q&A with Director Alex Pritz
8:30 p.m. | The Territory, Introduction and Q&A with Director Alex Pritz