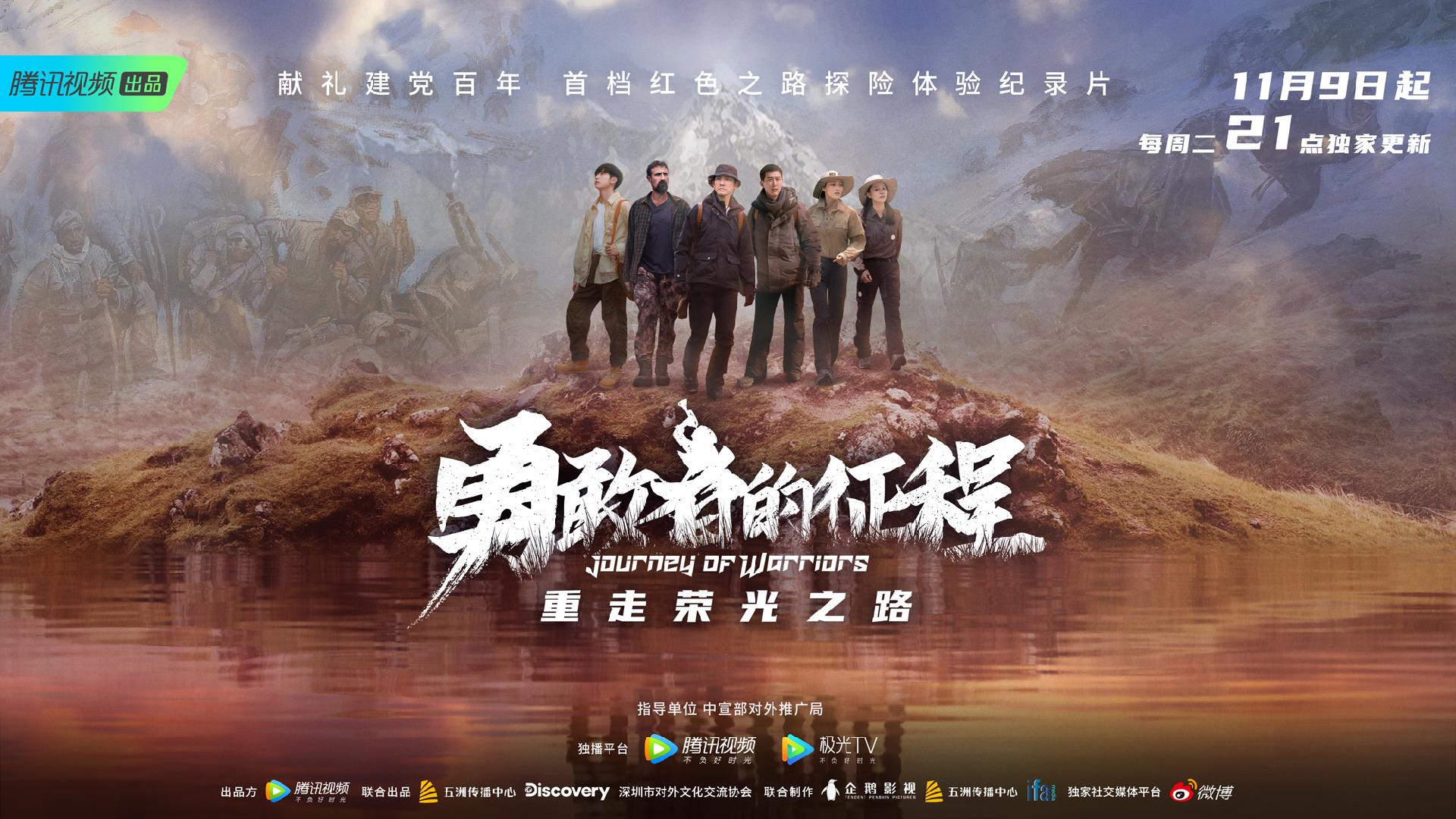 Release of the first adventure documentary co-produced internationally in China
"Journey of Warriors," China's first co-produced adventure documentary on the centenary of the founding of the Communist Party of China (CCP) will air at 9 p.m. Tuesdays on Tencent starting November 9, BJT and the Discovery Channel on Sundays at 8:05 p.m. BJT from November 28.
The documentary series consists of six episodes, which invite Wallace Chung Hon-leung, Dou Xiao, Zhang Xinyu, Yan Xujia and other explorers to "travel" through five well-known dangerous places in the history of the Chinese revolution, with Josh James, a famous host of the Discovery Channel adventure show and a New Zealand explorer.
The series will reconstruct the Long March and the revolutionary journey facing the limits of survival. From the first perspective, they will bring the audience to relive history in an immersive way, and create a true connection with the local environment, ordinary people and historical witnesses, and carry out in-depth cultural and historical exchanges.
It is reported that the first episode "Journey of Warriors" will feature explorer Chung Hon-leung and James. He will trace the Chinese Red Army on the Long March to the first snow-capped mountain, Jiajin Mountain, where they experience extreme cold, lack of oxygen and other survival difficulties, but complete the ultimate survival challenge. .