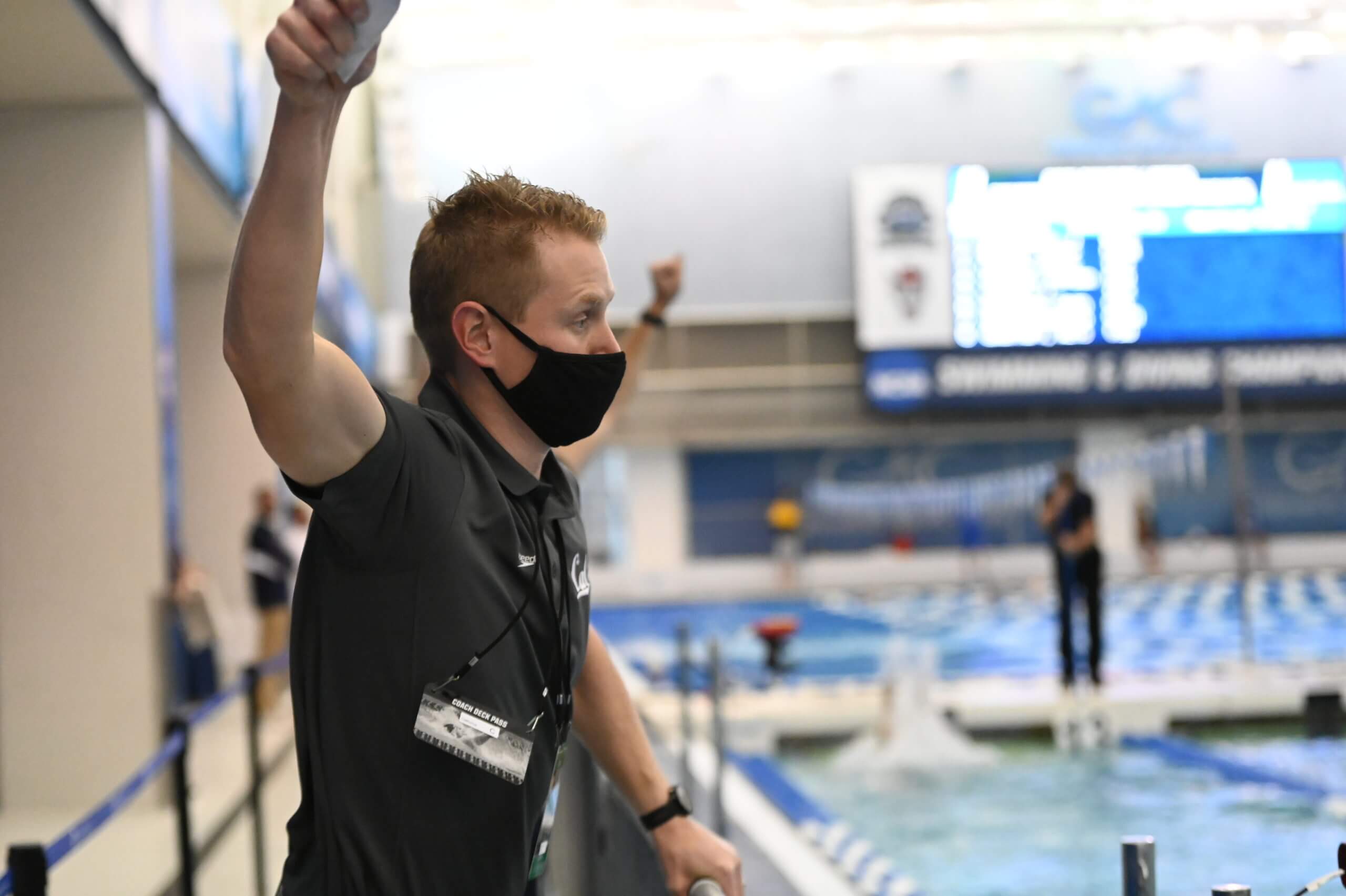 Pitt ready to take training to the next level with new trainer Chase Kreitler
Pitt is ready to take training to the next level with new head coach Chase Kreitler
In college swimming, improving a team means working hard in the water and in the weight room. There are other aspects that create a positive environment for athletes to thrive and perform well. In this interview with new University of Pittsburgh the head coach Hunt Kreitlerhe talks about being open with his athletes about the mental side of swimming and being a student-athlete, and how he plans to create a positive atmosphere with parents and staff.
Swimming World: In previous interviews, you've talked a lot about how you're going to take Pitt's swim team to the next level. Much of the focus has been on physical training in the pool and weight room. What do you think of the improvement of the program from a mental health point of view?
Chase Kreitler: "There are two distinct aspects. One: the mental health and well-being of the athlete. And two: sports psychology and performance. In general, recognition of mental health is something good that has emerged in sport and society. And especially in college sports. The pandemic and people not connecting in person have brought mental health to the fore. For the first time, people are more comfortable going for a consultation and believing that it is normal not to be well. We have seen several undergraduate student-athletes commit suicide, which is tragic. And we often find that their friends and family didn't see the signs on social media or in person before it happened. Now more than ever, it's important to have conversations, whether you think they're going well or not. People can be kept. Sometimes it looks like everything is fine, but maybe it's not. For me, it is essential that my athletes are overall in very good health and in good standing with their friends, family and relationships. There is so much value in asking for help. We do this all the time. I think it is imperative to teach student-athletes and staff that it is okay to ask for help. There will be normal ups and downs that all students go through, and I think there will be higher and lower ups and downs for student athletes in particular. It is difficult to go to school and be a student and to push your body daily in the swimming pool or in the field, which makes daily life more difficult. Whether you're a student-athlete or a regular student, it's important to get to a point where we have open and honest conversations about seeking help and knowing when things aren't right. At Pitt, we will discuss this extensively and encourage the use of the resources and counselors offered by the school.
Swimming World: I'm sure you've heard the expression "it takes a whole village". I know you've added a spectacular coaching staff to the program, and Pitt has great strength coaches and academic resources. What do you think of the involvement of parents in the team and its culture? Pitt's parents have a Facebook group where they can keep up to date with events. Would you consider contacting the parents in this way?
Chase Kreitler: "Absolutely. It's definitely at the top of my list. Several parents have reached out to me, and one of the things I want to do is hopefully make our parent group the strongest it's ever been. We'll host a zoom call, and I'll introduce myself and inspire them to take our cheering section to a new level. But we must also give them something to celebrate. The hope is that we get more runs in the ACC Finals and more NCAA Qualifiers. I hope our group of parents, staff and swimmers can come together and participate in one mission and be excited.
Swimming World: What are your thoughts on incorporating mental training into Pitt's swimming and diving program?
Chase Kreitler: "Absolutely. There is no doubt that confidence is linked to performance. Everyone has a little higher level of anxiety when they come to the blocks. The way you deal with your feelings in competition is different from the way you deal with your feelings in training. At Pitt, we'll discuss how to prepare for different scenarios individually and as a team and try to stay cool, calm and collected. A big part of this will be establishing a routine and using the coaching staff as the final part of race preparation. Yes, we will do mental training. We cannot underestimate the importance and power of the mind.
Swimming World: A year from now, if someone were to explain Pitt Swimming and Diving in one word or phrase, what word or phrase do you hope they would use?
Chase Kreitler: "Electric. I believe we can take this program to the next level very quickly. We have a great culture and program, and we will recruit and develop them even more. Since I've been here, it's been super fun. We have a disciplined group, and everyone trusts me and the program. They are excited and want to swim fast.