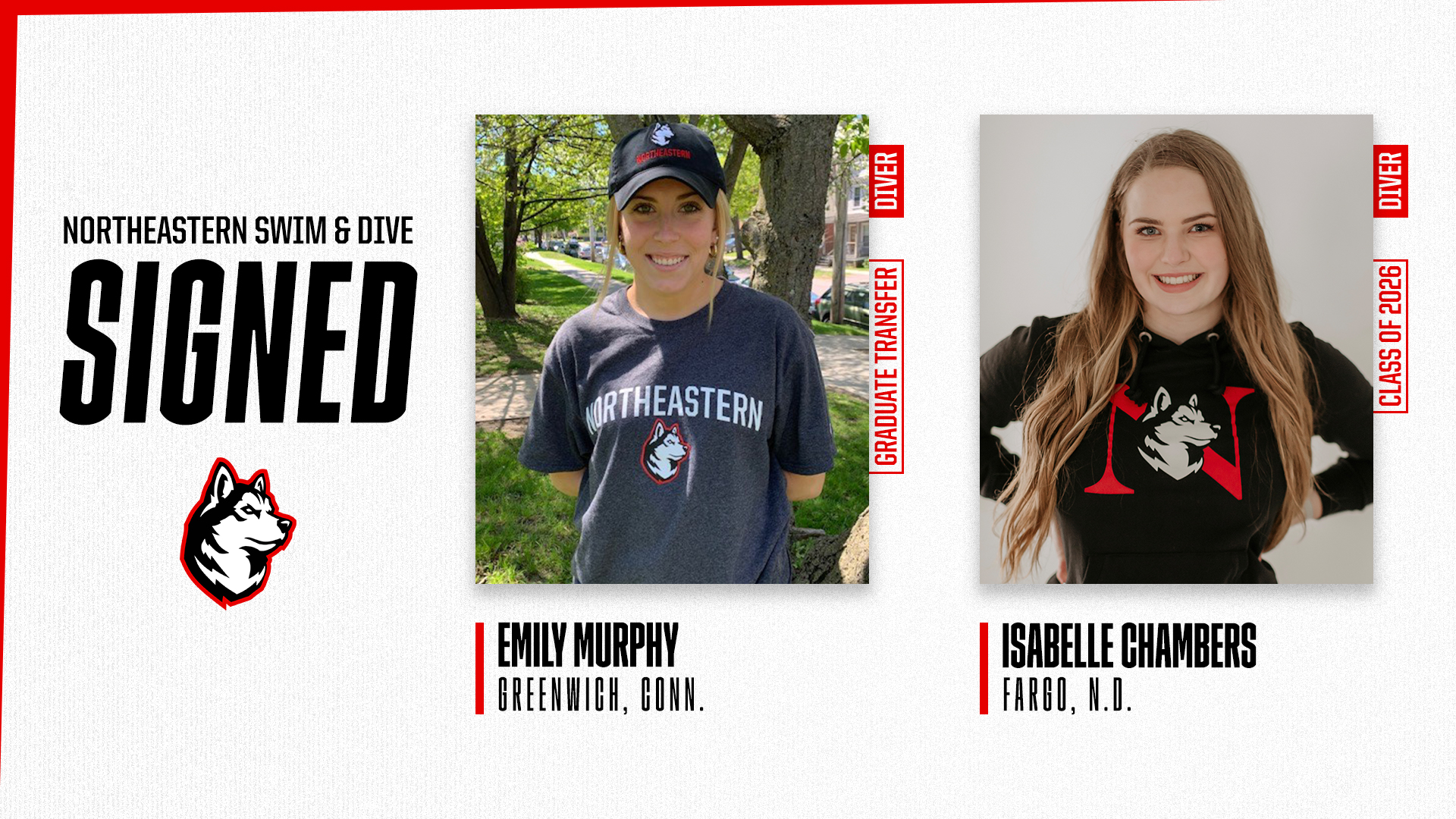 Northeastern Adds Divers Chambers and Murphy to 2021-2022 List
Courtesy: Northeastern Athletics
BOSTON – Isabelle Chambers and Emily murphy will join the North East Swim and Diving Team for the 2021-22 season, announced by Diving Coach Lauren Colby Tuesday. Chambers is an incoming freshman from Fargo, ND, while Murphy is a three-time All-America East performer on the 1 and 3-meter boards at competitions in Vermont and is a graduate transfer from Greenwich. , Conn.
Isabelle Chambers
Event: Diving
Hometown: Fargo, North Dakota
High school: Davies High School
Awards
Won 2016 North Dakota State Championship in diving, top-three 2016-19
Won the conference championship in 2017 and achieved three top-three rankings from 2016 to 2019
Top marks: 1 meter (235.00, 6 dives / 390.00, 11 dives)
Chambers says …
"I am so thrilled to represent Northeastern on the swim and diving team. The academics and athletics community is world class. Go Huskies!
Emily murphy
Event: Diving
Hometown: Greenwich, Connecticut.
High school: Greenwich High School
Awards
Triple All-America East performer on the 1 and 3-meter springboards
Finalist in the 1-meter springboard at the 2021 Eastern American Championships with a score of 240.55
Finished fifth in 3-meter table (222.05) at 2021 Eastern American Championships
Top marks: 1 meter (240.90), 3 meters (249.30)
Murphy says …
"I chose to come to Northeastern because of the academic and athletic opportunities it could offer me in such an incredible place. I am very happy to dive as a Husky this year and look forward to being trained by Lauren Colby. "