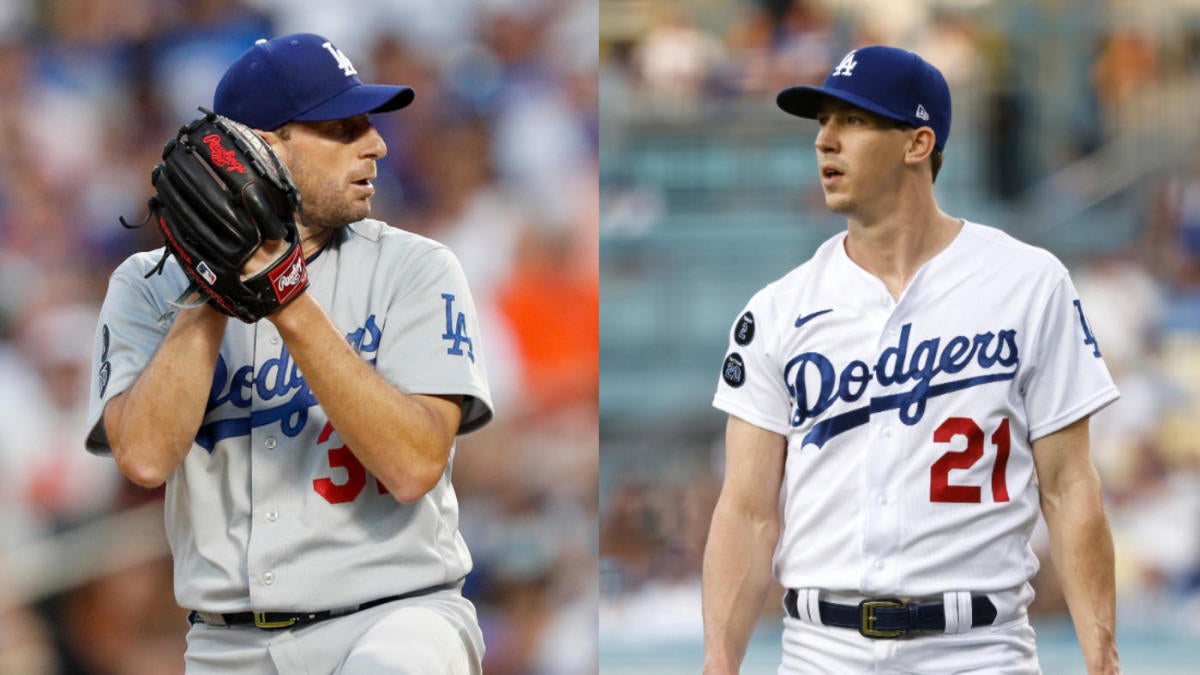 MLB Roundtable: Who Should Dodgers Start With If They Reach The Wild Card Game – Max Scherzer or Walker Buehler?
There are less than two weeks left in the regular season and the playoff races are tighter than they looked a few weeks ago. We are starting to see the light at the end of the tunnel and there is still so much to decide. Playoff races, award races, story chases, and more.
Throughout the season, CBS Sports MLB scribes will bring you a weekly roundtable breaking down, well, just about everything. Breaking news, a historical question, thoughts on the future of baseball, all kinds of stuff. Last week we debated the wild card race AL. This week, we're going to tackle the starting pitcher for the NL Wild Card Game.
Mike Axisa: Let me start by acknowledging that the Dodgers might not even play in the Wild Card Game. They could still win the NL West and I think no one would be surprised. Treat this question as a fun thinking experience and nothing more (for now).
Either way, there is no wrong answer here. Both Buehler and Scherzer are excellent and have proven themselves in the playoffs. I guess the Dodgers could figure out which one is more comfortable throwing in relief, then start the other guy with the other in the reliever box so that both are available in the winning game or coming home. House. It's a viable strategy, but also overthinking it, I think.
Scherzer has been on such a dominant run with Los Angeles – it's Jake Arrieta in the second half of 2015 a little bit of stuff – that I would go with him with my season on the line. You can't go wrong with a future Hall. of Famer still at the peak of his powers. Give me Scherzer in the Wild Card Game and Buehler in Game 1 of the NLDS (potentially).
(Well done to Julio Urías, who has been terrific this year, and to Clayton Kershaw, who is himself a future Hall of Fame member himself. They would be viable debutants for the Wild Card Game on most teams. But not. this one.)
RJ Anderson: Assuming everyone is on equal rest and there aren't any underlying injury issues to consider, I'll go with Scherzer. You can't go wrong either way, of course, but these are literally the situations you have in mind when acquiring someone of their ilk. Also, I wouldn't want to have to tell him he's not starting the season in play.
Matt Snyder: Scherzer has been on a rampage since the Dodgers acquired him. I could dive deep and throw all kinds of stats, but the bottom line will always come back to me in wanting this guy – the Hall of Famer who will apparently have steam coming out of his ears out of sheer intensity – to take the ball a must play.
Dayn Perry: I have to go with Scherzer. He's a bulldog and he's throwing at the top level this season. The peak level for him is of course the Hall of Fame level. On a more selfish note from Dave Roberts' point of view, he would likely be subject to a lot more criticism if he left with Buehler and it didn't work as opposed to going with Scherzer and getting bad results. In this case, however, the more risk averse route is the best.