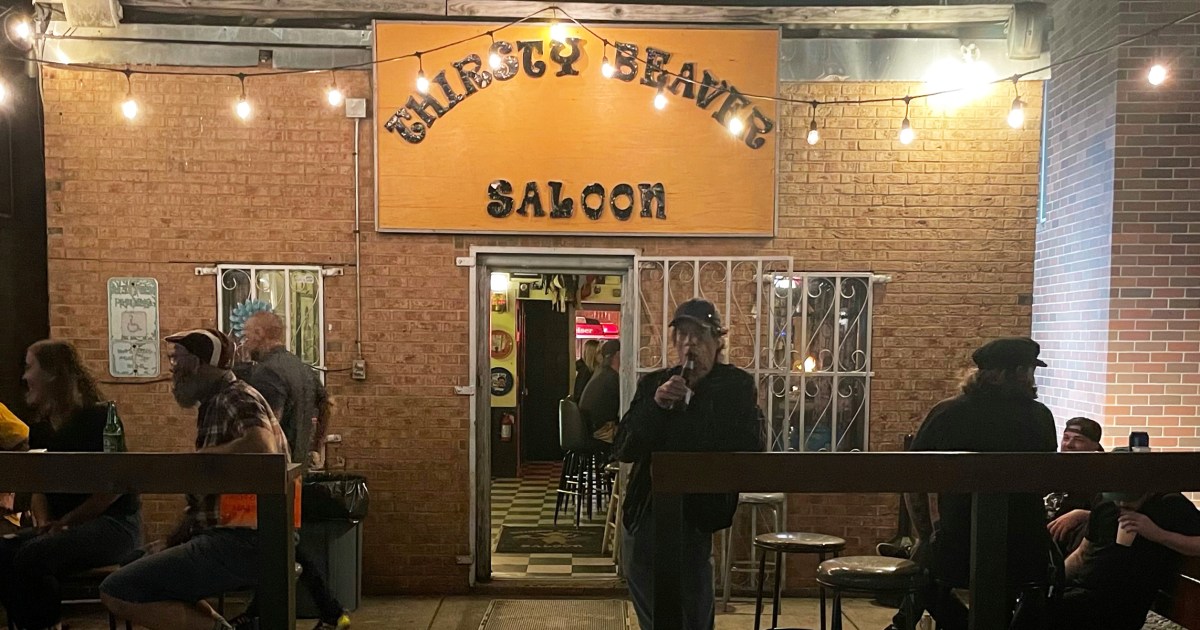 Mick Jagger explains how he ended up at the North Carolina dive bar where no one recognized him
[ad_1]
For legendary rock stars, there are few names or faces more recognizable than that of Mick Jagger, the man who led the Rolling Stones for nearly 60 years.
This is why fans were so mesmerized that the "Honky Tonk Women" singer went completely unnoticed when he visited a dive bar in Charlotte, NC in September.
But now it is no longer a mystery.
In a new interview, Jagger explains how he ended up making this appearance under the radar while the band were in town to perform a sold-out show in Charlotte.
"There's hardly anyone there," the 78-year-old told the Washington Post of his time at the Thirsty Beaver Saloon. "It's dark. It's not really grand. I'm not in a big, huge limo. I just walk around the block and then get down there."
He went on to explain that due to the COVID-19 rules for the Stones tour, he couldn't enter the saloon anyway.
"But I was able to stand (on the patio) outside the living room," he noted.
And, of course, he could (and did) share the evidence on Instagram.
As for the other socially distant customers who have not spotted him, they are not alone. Jagger has a habit of making these types of flashing local stops and you will miss him on his tours these days.
"Well, I mean the locals tell me it's a popular dive bar when I get there," he said. "Normally I would go to the bar and hang out there. But, you know, I didn't want to do that because of the covid. So I just went outside. And other times you do the typical tourist thing, like the arch of St. Louis. If you go there at certain times of the day, it is not crowded. (So you) take off the mask and take the picture.
Which explains how he managed to take a snapshot on his own at L'Arche a few days before his Thirsty Beaver stop.
There are many similar photos to see on Instagram of Jagger, which has become, in part, his personal travel diary.
"It's like a newspaper in a way I guess," he told The Post. "The places you've been. "

[ad_2]