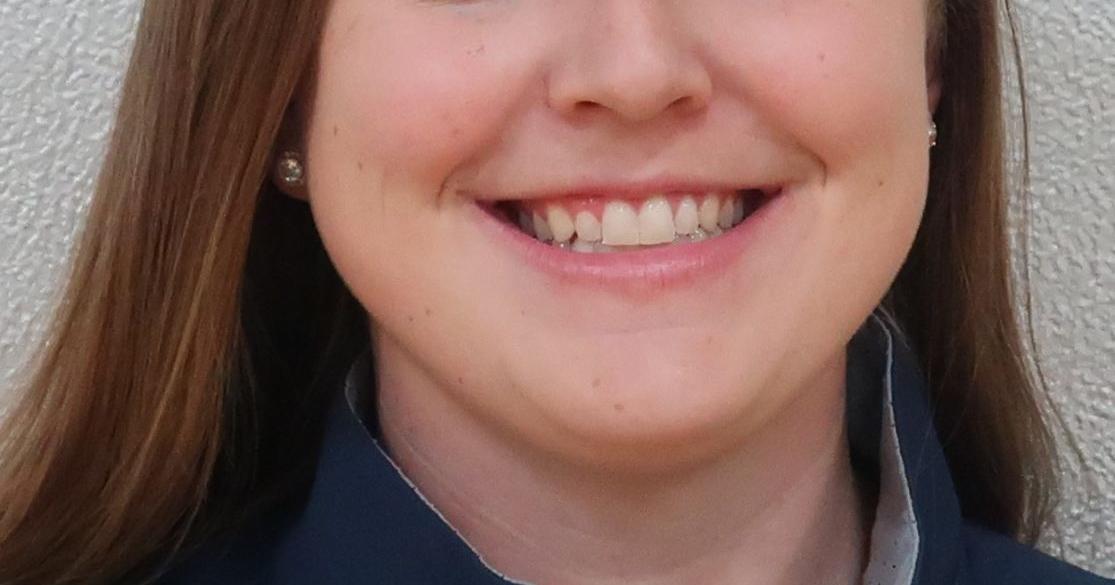 Male Swim Coach of the Year: James Wood's Jessica Barr | Winchester Star
James Wood's Jessica Barr is the Winchester Star Boys Swim Coach of the Year after leading the Colonels to the program's best runner-up finish in the Region 4C meet at Kettle Run. The third-year coach and first-time coach of the year also led James Wood to second place in the Northwest District Class 4 meet (also behind Kettle Run) and 13th place in the North West District meet. ' Class 4 condition. Each finish was the best among Winchester/Frederick County schools.
This is the first time the Winchester Star has presented separate awards for Boys' Swimming Coach of the Year and Girls' Swimming Coach of the Year.
Q. How has this season gone according to your pre-season expectations?
Rod : [In the preseason], I had indicated that my objective was to win the district. It was definitely a goal that we continued to have throughout the season. We didn't get a chance to swim against Kettle Run and see how deep they were in their team before Christmas when the Holiday Hundreds met. I had done some research and scouting on what they had, and I knew they were going to be a very competitive team. They had a lot of young talent in their team, like us. As we only had 12 swimmers, it was going to be difficult to match the depth they had. But we ended up winning the Holiday Hundreds by five points. From that moment, I think we created this rivalry in the pool between Kettle Run and James Wood. Our boys got to know some of their boys and exactly who they were going to face, and I think that made our team even faster once we got to the playoffs. We ended up finishing second in districts, and I think the team was a little upset about that. But I told them when we got on the bus that we only had 11 swimmers in the quarters (one was injured), so you have to be proud of yourself. And I know with the preparation that we had done both in the pool and what I had done outside of the pool in terms of setting up the events, we did the best we could with what we have brought to the district meeting. At regionals we only had seven swimmers competing, and to finish second with only seven was a huge accomplishment for the team. They swam even faster in all areas at regionals, so they were very proud. They were a little behind in the districts, but they got up and were ready to go to the regionals.
Q. What qualities have stood out in your team this season?
Barr: With the expectations that I sort of set for the team, I told them at the start of the year that we needed every boy on this team to be able to swim more than the 50 and 100 freestyle. In a typical high school doubles meet, you are allowed three swimmers per event, and there are eight individual events. I'm very math-focused, so there are technically 24 spots, and with 12 swimmers on the team, they each get two individual events. I knew pretty much every meet, we have a swimmer for every slot, even with only 12 swimmers. We will make sure all slots are filled to get as many points as possible for the team. It really defined that expectation that when you come to train, you have to practice something other than freestyle. If we have the opportunity to swim a whole new style, try it. Reid Malony in particular, he signed up for the team and swam the 500 freestyle in just about every meet this season. Ethan Britton, he swam the 200 IM a few times. Ben Tanger was a senior and one of the team captains, and he swam free mid-distance for us a few times. And two newcomers, Sam Emerson and Scout Trayers, they're both juniors and have never really swum competitively in their lives, but they've both been able to compete in the 100m backstroke and 200m freestyle a few times. It wasn't just our core group of juniors who swam in the United States two years ago that really led this team. We had everyone pitching in and helping the team score points pretty much every game.
Q. Were there any competitions that were very important in the development of the team before the playoffs?
Barr: At the City/County sprint meet (December 21), we had been training for about six weeks, and it was an opportunity for the kids to come in and do relays and try out different events on shorter distances. Then go to the Holiday Hundreds (December 22) and everyone swam the 100s in every stroke. I think that was the time when it was like, 'You can do the 100 free, you have to choose something else.' And then with the boys' relays winning those two relays (the 200 freestyle and the 200 medley) at the Holiday Hundreds, I think everyone was in agreement.
Q. What was the most memorable moment?
Barr: Two swimmers qualified for regionals in their two individual events for the very first time. It was an expectation we had for Alex Hua, a freshman, who did this. But two swimmers who kind of stepped up and got to the top in districts that were kind of on the fence about whether or not they made it to regionals were Reagan Kite and Ethan Britton, and they got each qualified in two events.
— Compiled by Robert Niedzwiecki