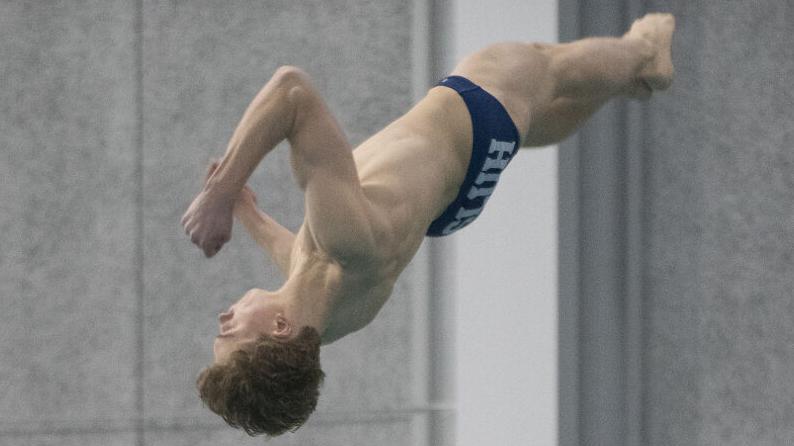 Lawrence of SLUH and Schelfaut of Howell North are ready for another epic battle on a Class 2 diving board | boys swimming
Lawrence fled with the Class 2 District 1 title with a total of 559 points to easily outrun his closest competitor by almost 136 points.
"We saw a few small things that could be improved. But for the most part it all felt really strong, "said SLUH dive coach Brenndan LeBrun. "Last Friday before the Districts he had a 305C, a two-and-a-half-year-old reverse somersault, which he needed to really nail down. We worked a lot on it and he kicked it off in the Districts and scored really well.
Schelfaut compiled 453.85 points to win the Class 2 District 2 title by a margin of 24.65 points.
"The districts really gave us a bit more of a focal point, which is really nice to have," Nielsen said. "In previous years, we had not had this competition before the State. So that gave us some great tools to work on.
Both stars say being there to push them to be the best has been a good thing and both feel confident heading into their last high school diving competition.
"I feel pretty good. I'm just trying to beat my best score, do what I always do and try to stay calm before I can bring out my 'A' game, "said Lawrence. "In the Rec-Plex the boards are pretty good, nicer than my pool, so I think that will help me have the advantage on my score."