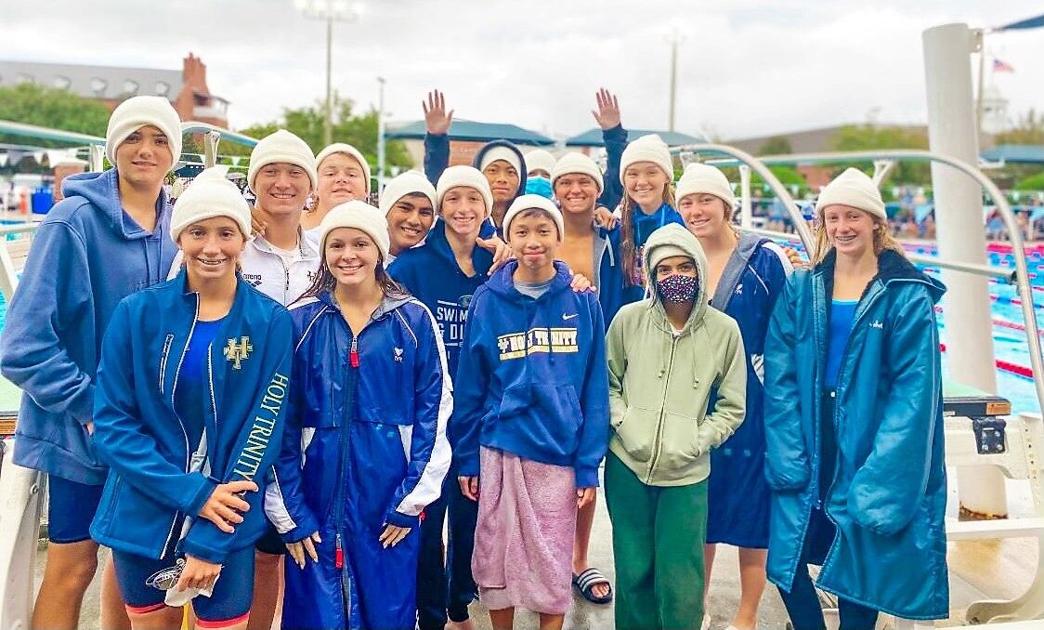 Jacobsen wins regional diving title; Spies and Doig also qualify for state meeting | Blog Sport Viera
Holy Trinity senior Alex Spies will compete in the Class 1A Swimming and Diving State Finals for the third year in a row… and he'll have company.
Elle Jacobsen had a huge day in the Region 3 final at Lake Highland Prep, winning the women's 1m diving event. The junior totaled 447.10 points, easily overtaking the runner-up, who had 407.30 points.
Rookie Natalie Doig, meanwhile, broke the 500 freestyle school record for the third time this season, finishing second in 5: 11.67 to earn her place in the state final. Doig also placed fourth in the 200 freestyle with a time of 1: 56.96.
Spies, who holds several school records, finished third in the 200 IM (2: 01.76) to advance to state competition. He was also fifth in the 100 butterfly (54.65).
The State Class 1A meet is scheduled for Saturday at the Sailfish Splash Water Park and Aquatic Center in Stuart.
Holy Trinity also had a strong performance at the Sophie Schuh seventh year regional meet. After losing four seconds of his time in the 100 breaststroke (1:17) and finishing fifth in the district competition, Schuh finished 12th in the regional competition.
Eighth-grade Violet Flores also had strong strokes in the 100 butterfly and the women's 200 freestyle relay.
It was certainly an unforgettable season for the Middlebrooks family, as senior co-captain Ava Middlebrooks and freshman Jake Middlebrooks got the chance to swim on the same team for the first time since grade school.