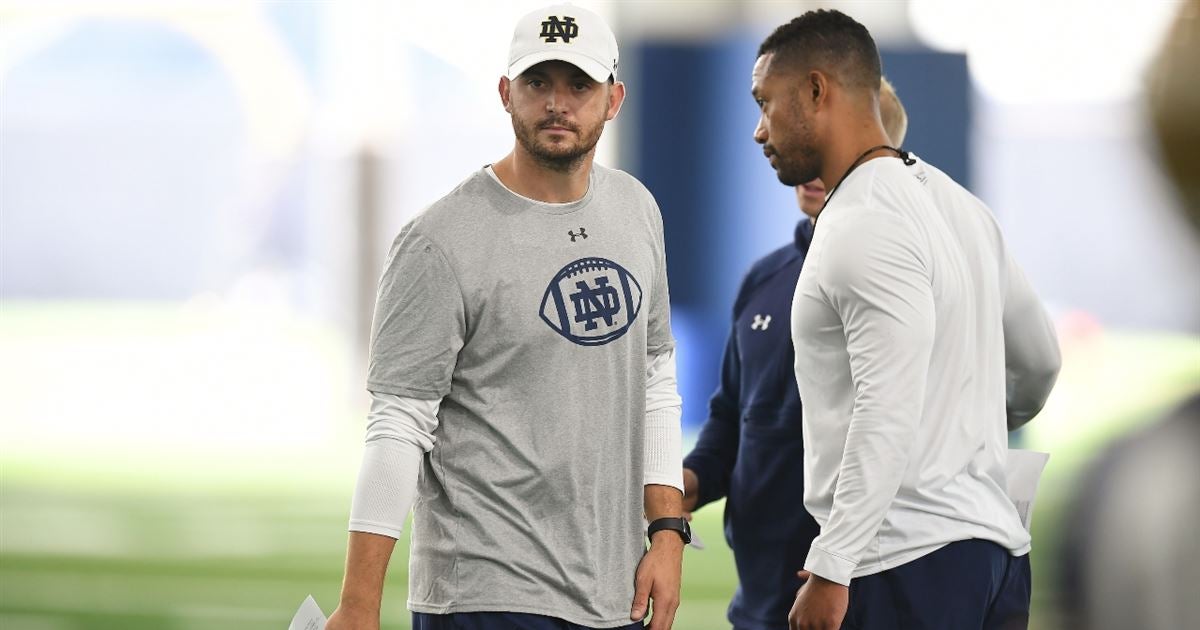 Everything Tommy Rees Said Sunday About The Fiesta Bowl Selection
"I think, obviously, you've seen the program. I used the word rally which is used a lot around Notre Dame, but you have really seen the program come together over the last five days. Look, I haven't been around the team much since we traveled, recruited.
"But I mean, you see the videos, you see the reaction. Granted, I've had a lot of conversations with the guys on the team about the excitement and the energy. And, hey, we've never felt that in the program before, that excitement and support from each other. They talk about their training this week with Coach (Matt) Balis and the amount of energy and motivation that came through it.
"So I think you're going to have a team that's extremely hungry. I think you get a team that is going to be extremely motivated to go out there and play their best football. And look, the other thing about boules is, it's another opportunity to keep improving. You get bonus practices here so that you can continue to develop a lot of young guys. And I think we're going to have a lot of really competitive training.
"I think you're going to have guys, unlike some years when you're getting ready for a bowl game, you're going to have guys who are really motivated to go out there and play their best ball. So, I'm really looking forward to seeing the energy that this entire week will bring to the program and continue to build on it. "