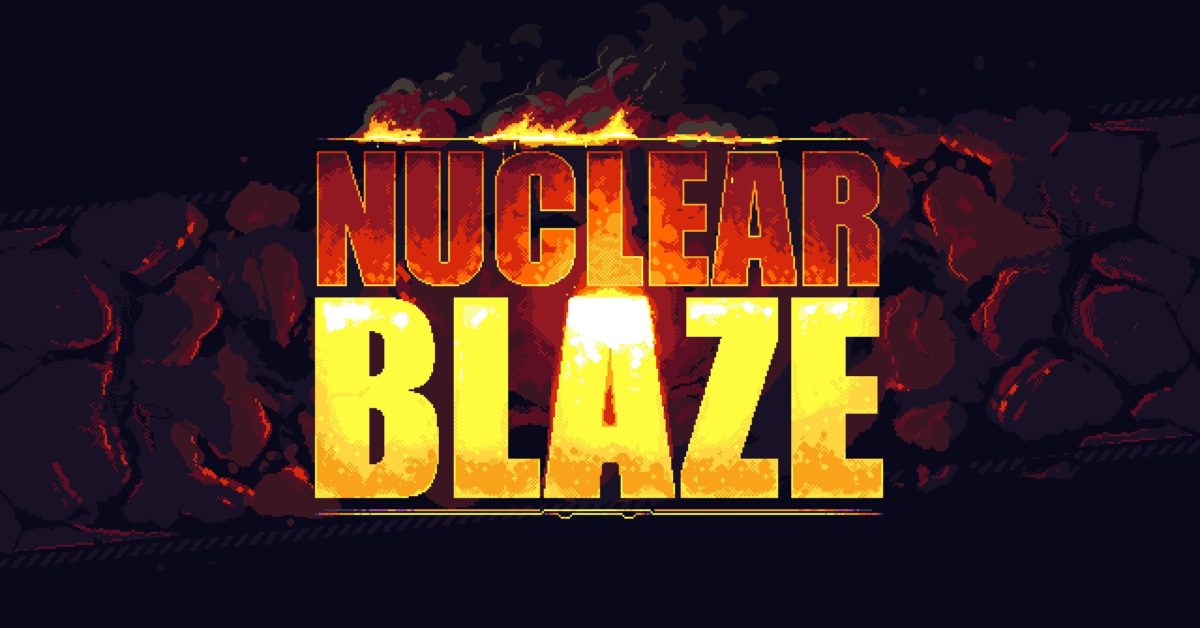 Dead Cells Creator announces new 2D action game Nuclear Blaze
Deepnight Games, the "one-man" studio founded by Sébastien Bénard, today announced a brand new game featuring Nuclear outbreak. If the name didn't warn you a bit, this game has you running as a firefighter doing your best to stop the blaze under the most intense circumstances. Some levels are quite simple and you immediately know how to deal with them, while others have their own challenges that you will have to solve and overcome in order to prevent any disaster that occurs from burning everything down. The game will be released this fall, but in the meantime, enjoy the latest trailer!
As a trained firefighter, after being dropped from the air in a hellfire of unknown origin, it is your job to investigate a mysterious military installation and search for survivors. However, something tells us that you might not be so well received here. With just your wits, reflexes, and trusty fire hose, it's up to you to try to eliminate all fires in every area. But it won't be an easy task: Wildfire will spread uncontrollably all around you, and every door you open could lead to another unstoppable hell. But there is more to Nuclear Blaze than fighting fires: hidden among the embers hides a world filled with spicy secrets, tips that will extend the story and an old firefighter favorite… cats to be saved!

The smooth signature controls and gameplay made famous by Sébastien Benard, former partner at Motion Twin, and lead developer and game designer on Dead cells.
Dedicated "kid's mode" designed for ages 3 and up, level designs, settings and gameplay are tweaked so this challenging adventure can be enjoyed by everyone!
Multiple unique levels to explore as you weave your way through the fiery infernal landscape of a mysterious military installation.
Unravel the puzzles of Nuclear Blaze as you find hidden secrets and stories scattered throughout each level.