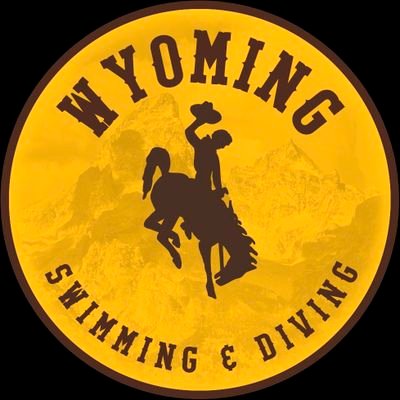 COVID-19 cancels at least 5 more Division I college meets
COVID-19 cases continue to rise on average in the United States and have already affected many college swimming meets in 2022. The list of cancellations from now adds at least five more Division swimming and diving meets I as well as many other Division II, Division III and NAIA competitions.
The United States as a whole currently has 243 cases per 100,000 people. Hospitals are easily overwhelmed as the number of cases increases and staff members test positive.
Wyoming and Denver
The University of Wyoming has announced that its meet against the University of Denver has been canceled "due to COVID-19 issues in the Pioneers swim program." The meeting was scheduled for Saturday, January 15. The meet was also originally scheduled for Saturday, Jan. 8, but was postponed due to COVID-19 as part of Wyoming's schedule.
Instead of the double meet, Wyoming announced that it still plans to hold an intra-squad meet to allow the senior class to be recognized.
Cavalier and Fairfield
Fairfield University announced that "due to compliance with COVID-19 protocol in the Bronc's program", the scheduled Saturday, January 15 meeting against Rider has been canceled. Fairfield also announced that they would instead travel to Philadelphia to face La Salle and the University of Richmond.
Fairfield has had its scheduled January 7 meeting against Seton Hall postponed. This is Rider's first double meet cancellation, as they only canceled their alumni reunion before this weekend.
Rider men are scheduled to swim against NJIT on Saturday, Jan. 22, and Rider women are also scheduled to swim against Stony Brook University on Jan. 22.
Northern Arizona and Dixie State
Division I Northern Arizona University (NAU) was scheduled to swim Division II Dixie State University on Saturday, January 15 at Dixie State. Dixie State has announced that the meeting has been cancelled.due to COVID-19 protocols within the Lumberjack program.
Dixie State will instead host an intrasquad meet. NAU is next scheduled to race in New Mexico State on Jan. 22.
Maine and Bowdon
The University of Maine Division I and Bowdoin University Division III have had their meeting scheduled for Saturday, Jan. 15 "postponed due to COVID-19 protocols," Maine announced. Maine also said it would do everything possible to reschedule and make an announcement later.
This is the first report for Maine. This was also supposed to be the third meet Bowdoin was scheduled to attend as they had previously only swum a triple meet against Division III schools MIT and WPI and attended the Maine State meet.
Maine's next meeting is scheduled for Saturday, January 29 at home against Providence College. Bowdoin's next meeting is also scheduled for the 29th against Division III Colby College.
Saint Francis (PA) and Allegheny
Division I Saint Francis University (PA) was scheduled to play Division III Allegheny College on Saturday, January 15 (women only). The meeting is now cancelled.
Saint Francis have their next meeting scheduled for Saturday January 22 at home to Siena College. Allegheny also has their next meet scheduled for January 22, and they will travel to Ohio for the Wooster Quad Meet.
Previous cancellations for this weekend
Texas, Ohio State and Kentucky

UNC and NC status

LSU and Florida State

Notre Dame, Princeton and the Navy

West Virginia and Pitt

Denison and Pitt

UIC and Southern Illinois

Georgia Southern, Campbell and SCAD

State of Missouri and Drury

Oakland and Youngstown State

UMBC and Howard

Monmouth and Sacred Heart

Lafayette and Mount Saint Mary's

South Dakota State and St. Cloud State

State of Utah and Arizona

Utah and Arizona

Cincinnati and Kenyon

State of Cal and San José

UIC and UW-Green Bay