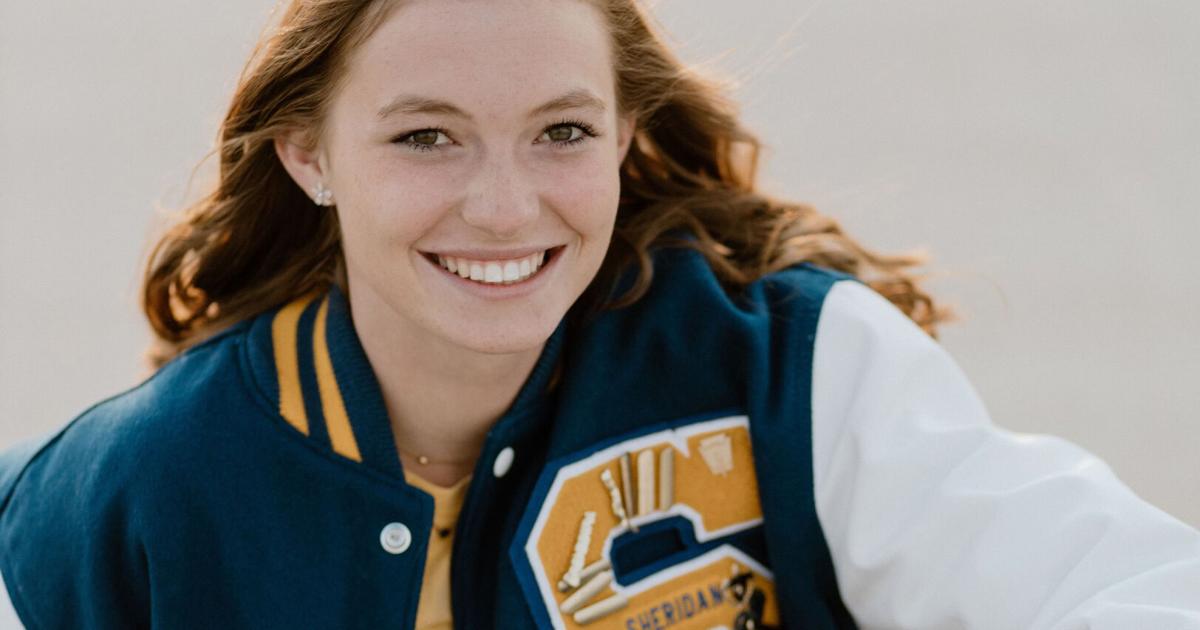 Cleland receives scholarship for UW | Local news
[ad_1]
Academics for All is pleased to present this week's Summit Award winner Isabel Cleland. This 4.0 athlete-scholar demonstrates daily her true dedication to everything she pursues.
Her load in the final year indicates the direction she has chosen to guide her future studies. Dual enrollment in Sheridan College courses, including criminology and criminal law, has served her well as she completes her one-semester internship with Judge John Fenn of the 4th Judicial District Court. Cleland's internship provided him with a variety of experiences that culminated in his first jury trial watching.
"She's been great having Chambers," Fenn said of Cleland. "It's a pleasure to have as an intern, and I give him top marks for his interaction with me and my staff."
Competitive swimming started at the age of 10 for Cleland.
"She's ready to serve her teammates by doing some of the unglamorous tasks, setting an example," said SHS swim coach Brent Moore. "Isabel has a way to make the most difficult practice enjoyable. She has a real heart for others. She not only works to improve herself, but in doing so, she improves her team and classmates.
Asked about her leadership, Cleland explained how during COVID-19, she worked with the girls to put aside their different beliefs and work as a team. She thinks girls will admire an upper class man and what he has to offer. Cleland also talks about recruiting young swimmers and encouraging them to continue their involvement in the swim program, especially in high school.
Family is extremely important to Cleland.
"The two main people I admire are my parents because they're so passionate about what they do every day," Cleland said. "They always pushed me to give the best of myself and for that I will be forever grateful to them."
From her father, she learned to get things done and from her mother, she learned to adapt, two qualities that she knows will be useful to her in the future.
Cleland claims she grew up in a wrestling hall where her father coached, and she learned to keep stats at a young age. Currently, Cleland is the manager of the SHS Wrestling Team, a job she enjoys immensely. Not only does she spend time with her father, but she feels that she is contributing to the overall success of the team by organizing equipment, filming games and being the "keeper of information".
Cleland made the most of her high school years by participating in the All-State and All-Northwest Orchestra, the National Honor Society's weekly volunteer at Highland Park Elementary, and as a once-a-week Big Sister by the Big Brother intermediary Big Sisters.
Cleland has built many positive relationships with SHS teachers. Cleland has appointed SHS English teacher Claire Gerber as his outstanding educator.
"She's always ready to help out in her spare time, even if it's not class related," Cleland said.
Gerber also complimented Cleland.
"I was honored to have Isabel in class at the start and end of her high school career and watch her grow in confidence and skills," said Gerber. "She is truly the model of dedication and kindness. Her quiet leadership is a role model for her peers, and her hard work in all aspects of her life will take her to amazing places.
Plans for the college include attending the University of Wyoming where Cleland received a Cowboy Commitment Scholarship and acceptance into the Honors College. The following words of wisdom from this week's Summit Award winner sums up her belief in how people should conduct themselves in life: "People will not remember the accomplishments I have made, but they will remember, hopefully from them. "
[ad_2]