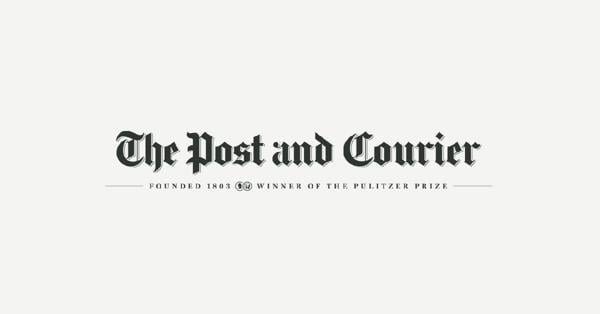 Charleston First Tee Program Received $150,000 | Sports
Most of us can only imagine what we would do if we received a substantial financial gift. Bucky Dudley, executive director of First Tee of Greater Charleston, said a $150,000 gift the organization recently received from Ryan Hanks and Madison Capital Group is "transformative."
"Ryan and Madison Capital have been supporters for a while and have really raised the bar. We are so excited to have him invest in us and believe in our mission, the impact we have on the kids in the community," said Dudley, adding that this is the largest donation ever made to the Charleston First Tee program.
"It will allow us to expand access and expand our reach. Charleston is growing so much, and it will allow us to reach more kids, increase things like transportation and coach training, and even launching new programs to support our children in the community."
First Tee employs a life skills program that develops "the values ​​found in the game of golf, including honesty, integrity, perseverance and respect". The First Tee of Greater Charleston started in 2008 and now has 150 volunteers as coaches and mentors. In 2021, more than 17,000 young people from Charleston, Berkeley and Dorchester counties participated in the First Tee of Greater Charleston at golf courses, schools and through youth-serving agencies.
Hanks is the founder/CEO of Charlotte-based Madison Capital Group and a part-time resident of Lowcountry. Madison Capital (madisoncap.com) is focused on acquiring, developing and managing multi-family suburban garden-style communities in the Southeast and Southwest, self-storage facilities nationwide as well as boat and RV storage acquisition and development opportunities across the Southeast.
Dudley said the organization has received donations that over time have exceeded the $150,000 donation from Hanks and Madison Capital, but this is the largest single contribution.
"We received a gift from a donor that we were trying to get a match for. We contacted Ryan about this matching gift and he said, 'Set me up. I'm in.' And when the gift came it was $150,000. It was really exciting," Dudley said. "We hope a gift, an investment like this, will encourage other leaders to support local non-profits like First Tee. There are so many local nonprofits doing good work in the community. We wanted it out there and hopefully other local business leaders will want to get involved and support nonprofits as well."
In a press release announcing the donation, Hanks said, "We are thrilled to invest in this wonderful organization. Their work is inspiring and will have a generational impact on children and families in the Greater Charleston community for years to come. We invite others to join us in advancing First Tee's mission to empower children and adolescents.
Game Changers is an initiative recently implemented by First Tee of Greater Charleston and a YouTube video is available at https://youtu.be/7O7hW1FpNYk. Dudley said the giveaway will help Game Changers continue and grow.
"We take a deep dive into our underserved, needs-based community, which we have always done through schools and outreach partnerships," Dudley said. "We are still at the beginning. We started with 6th graders and now 7th graders. We will stay with these children until they graduate."
Dudley said his own son had just started at First Tee, and every time he steps off the golf course, Dudley asks his son for the word of the day.
"He says 'It's the responsibility.' So I ask him what that means to him. Having a parent involved really helps anchor our character upbringing, the core values ​​that we teach," Dudley said. "It's cool if they become golfers for life. If they don't, they walk away with the core values ​​and character workouts that the program is built on. Golf is just a way to 'get there."
Call 843-864-4200 or visit firstteechs.org to learn more about First Tee of Greater Charleston and its programs.
Coming
• May 16: East Cooper Habitat for Humanity Golf Tees to House Keys Tournament, Charleston National Golf Club, $150 per player, $500 per team, tour eastcooperhabitat.orgcall Christine Pinson at 843-881-2600 or email [email protected]
ace
Jim Mackey, March 21, Bulls Bay Golf Club, No. 12, 144 yards, 9-iron. Witnesses: Jim Ihrke, Mark Osborn, Jule Smith.
Jim Royston, April 15, Cassique-Kiawah Island Club, #16, 122 yards, 8-iron. Witnesses: Ray Buehler, Bob Wright.
Mike Bright, April 18, Bulls Bay Golf Club, No. 12, 132 yards, 8-iron. Witnesses: Bill Crawford, Bill Longfield, Bill Rogers.
Rob McKee, April 19, Dunes West Golf & River Club, No. 17, 155 yards, 9-iron. Witnesses: Peter Frandeschi, John Ticknor, Spencer Turner.
Barbara Walch, April 20, Links at Stono Ferry, #14, 65 yards, pitching wedge. Witnesses: Matt Bell, Trent Barthelmas, Justin Smoak.
Christopher Lucas, April 22, Charleston Municipal Golf Course, No. 14, 111 yards, 50 degree corner. Witness: Seth Barnes.
John Brandon, April 24, Crooked Oaks-Seabrook Island Club, No. 5, 117 yards, 9 wood. Witness: Joe Collins.
Chris Clemins, April 24, Dunes West Golf & River Club, No. 6, 138 yards, 9-iron. Witnesses: Jerad Shaffer, Brian Sawyer, Cody Ward.
Jim Barr, April 26, Legend Oaks Golf Club, No. 8, 100 yards, 7 iron. Witnesses: Noel Rogers, Jim Machtel, Dennis Wolenski.
Diane Eberhard, April 26, Crooked Oaks-Seabrook Island Club, No. 9, 120 yards, 27-degree hybrid. Witness: Misty Wise.
John Murray, April 27, Links at Stono Ferry, No. 14, 62 yards, 9 iron. Witnesses: Jane Verdeck, Susan Shoemaker.
Larry Siupa, April 27, Dunes West Golf & River Club, No. 6, 127 yards, 8-iron. Witnesses: Brent Reeves, Sam Reynold.
Rick Pohlman, May 2, Charleston National Golf Club, No. 14, 112 yards, gap wedge. Witnesses: Kurt Nendorf, Ed McFadden.
A hole-in-one must be marked by the golf course. Please email [email protected] and [email protected]