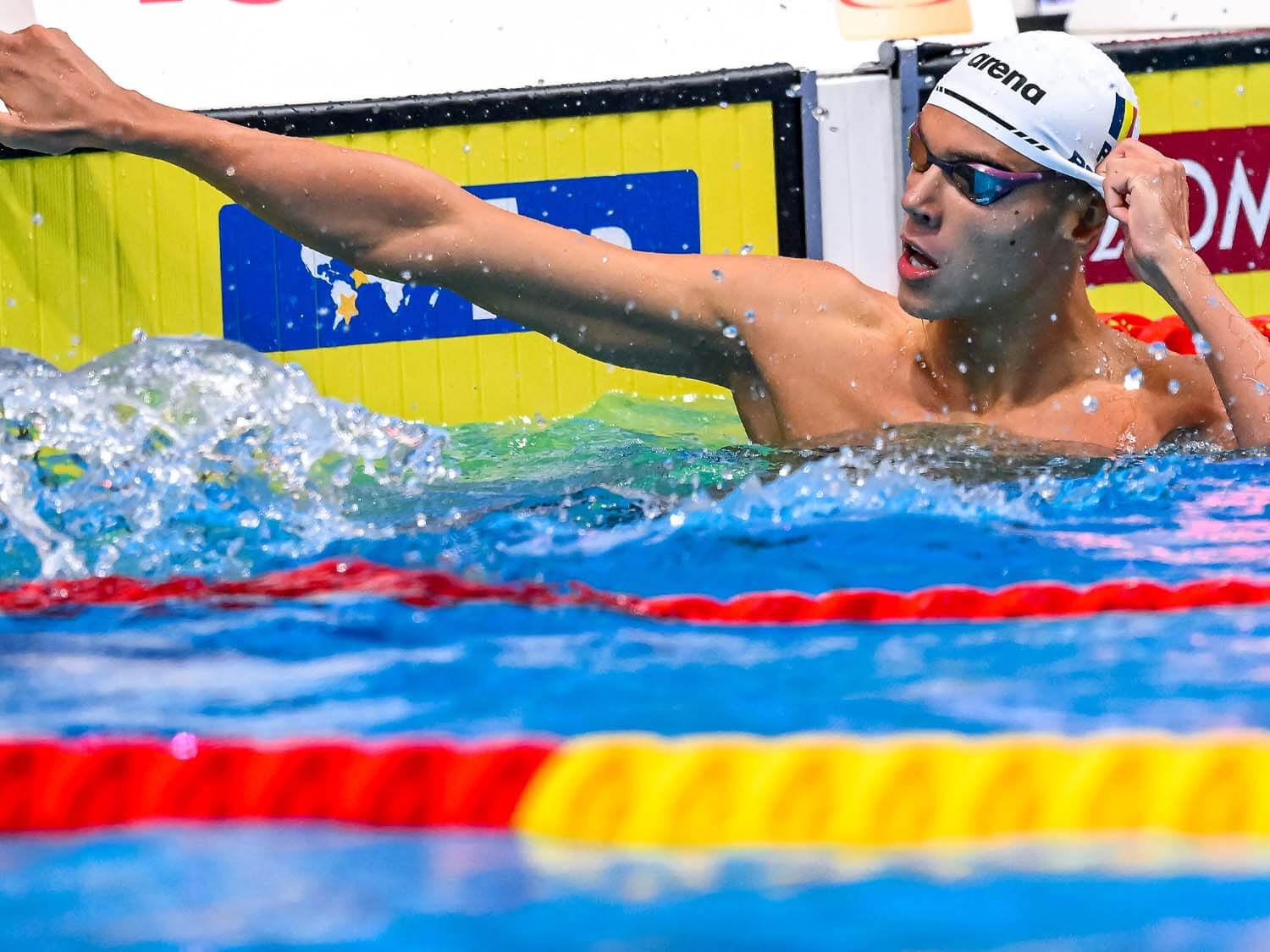 Cesar Cielo uses social media to congratulate David Popovici for WR
Cesar Cielo takes to social media to congratulate David Popovici on breaking 100m freestyle world record
Cesar Cielonow world record holder in the 100m freestyle, took to his Twitter account on Saturday to congratulate the Romanian David Popovici by breaking its global standard. At the European Championships in Rome, Popovici posted a time of 46.86 to beat Cielo's 2009 mark of 46.91. Cielo's record was set at the World Championships, which also took place at the Foro Italico in Rome.
"I knew this day was coming," Cielo wrote on social media. "And it happened! My 100m freestyle world record was broken after 13 years. Congratulations, Popovici! Glad to have had this huge record for so long! There's the new fastest man in the world in the 100m freestyle and he's just getting started Z!
Taking the time to acknowledge Popovici's record was a classy touch from Cielo, who still holds the 50m freestyle world record.
Cielo is one of the great sprinters in history. In addition to setting world records in the 50m freestyle and 100m freestyle, the Brazilian was Olympic champion in the 50m freestyle at the 2008 Games in Beijing. He added a bronze medal in 2008 in the 100m freestyle and was a bronze medalist in the 50m freestyle at the 2012 Olympics in London.
Match results