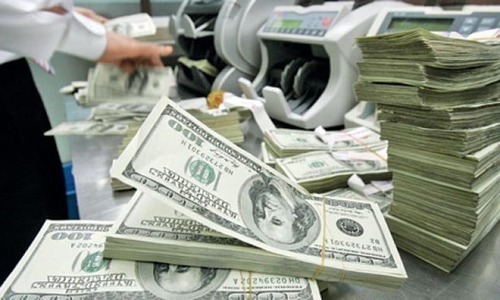 Caution on foreign loans with "toxic" clauses
Dar es Salaam. Economic experts yesterday warned the government to carefully manage foreign loans to avoid acquiring facilities and resources once it fails to meet its contractual obligations.
But, the Tanzanian government has allayed fears, saying the government has not and will never use the facilities as collateral to access foreign funding.
The experts' observations come as Uganda faces the risk of ceding Entebbe International Airport to China on a loan acquired from the Export-Import Bank (Exim) of China on March 31, 2015.
Entebbe's efforts to renegotiate the "toxic clauses" of the $ 200 million loan (Shs713b) chosen six years ago were recently rejected by authorities in Beijing.
The "toxic clause" of the contract includes the exposure of Uganda's sovereign assets to foreclosures and takeover in arbitral awards in Beijing.
China announced similar measures to the Zambian government in 2018 when it threatened to take over the Kenneth Kaunda International Airport, the power company, the national broadcasting network and major road projects over failure to reimburse. a loan of $ 8.7 billion.
But yesterday Repoa Executive Director Dr Donald Mmari said the government should conduct full feasibility studies to confirm beyond a reasonable doubt that a certain project can be implemented in a timely manner and make financial feasibility.
"Projects without economic benefits should not be aligned for implementation. Contracts with clauses requiring sovereign assets or resources such as minerals and gas pledged as collateral should be avoided altogether, "he said.
According to him, the decline in the value of resources on the world market reduces the country's ability to service the loan and therefore puts it in danger of acquisition.
Dr Mmari was seconded by senior economist Professor Samuel Wangwe, who said the country's negotiators should only sign contracts with terms that can be implemented and reject those with questionable terms.
"The government should make better use of local experts on these issues. In addition, domestic banks should cooperate with foreign financial institutions to mobilize under friendly conditions, "he said.
Professor Wangwe said that despite having no concerns about contracts for development projects implemented in the country, following what is reported elsewhere on the continent, the Tanzanian government should increase its caution and do an analysis to identify the things that were missing in the country and get loans at reduced rates.
But, Deputy Finance and Planning Minister Hamad Yussuf Masauni said Tanzanians had no reason to worry, noting that President Samia Suluhu Hassan's leadership was prudently handling financial matters.
"There is no place where the government has used the country's resources as collateral in order to obtain loans and there is no plan to do so, even for ongoing development projects," he said. -he declares.
He said the country secures loans in accordance with the provisions of the law, in preference to those that will boost the country's economy and make a significant contribution to the country's gross domestic product (GDP).
"President Hassan asked us to seek concessional loans in order to benefit from a long grace period, subsidy elements equivalent to 35% and low interest rates," he said.
He said the 1,300 billion shillings loan from the International Monetary Fund (IMF) fell into this category, however saying that there were concessional loans with difficult terms requiring solid negotiations in the interest of the nation.
"It's only when we don't have an alternative that we switch to commercial loans. This is done whenever we are looking for funds to implement the most viable projects like Standard Gauge Railway (SGR), "he said.
Mr. Masauni, who is also the MP for Kikwajuni in Zanzibar, said President Hassan is working hard to improve the country's diplomatic relations with the international community, which will reduce the processes of obtaining concessional loans and maintain the viability of the country. the national debt.