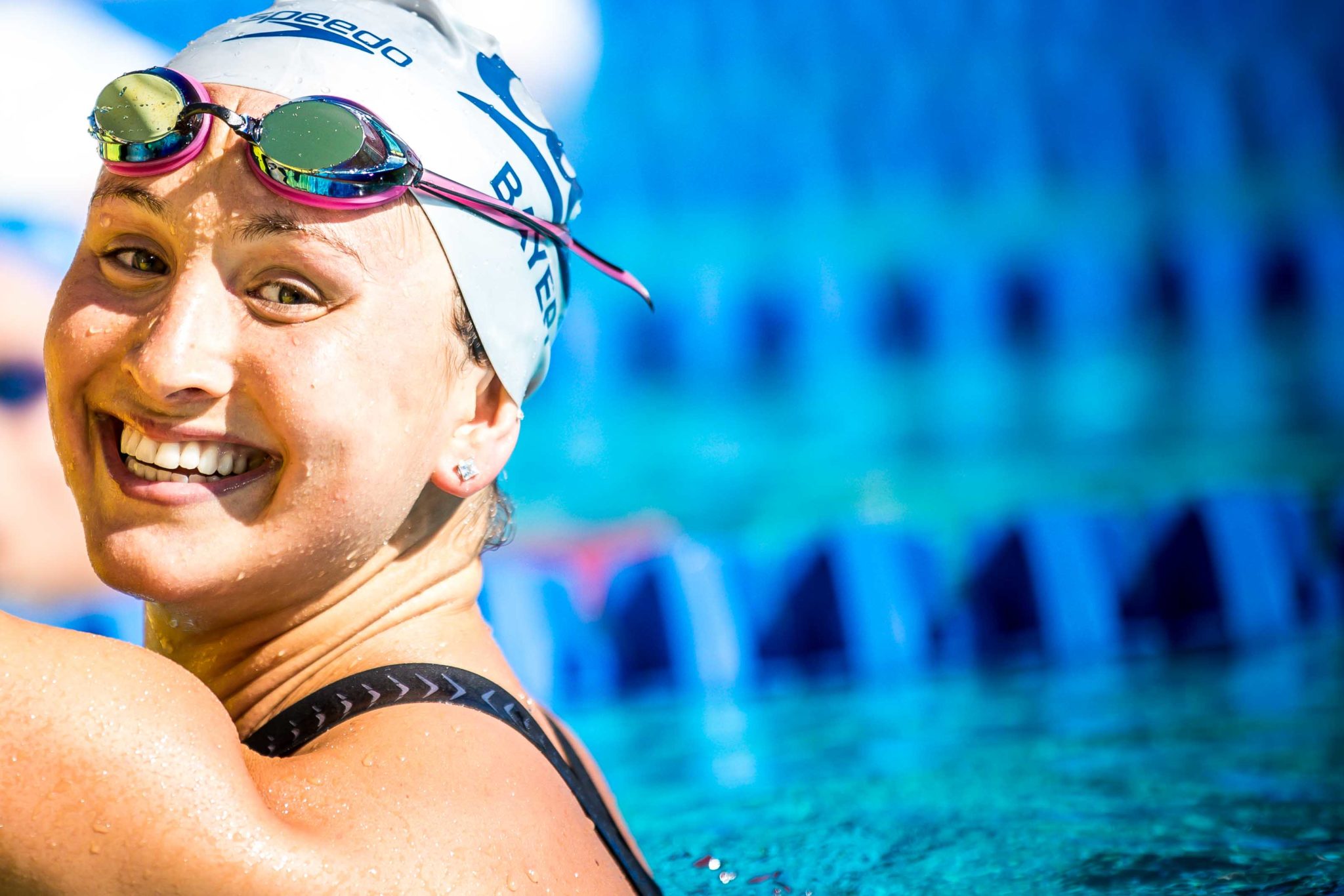 Cassidy Bayer is working on her return to competition; Not ready yet
Former member of the United States national team and finalist of the United States Olympic trials in 2016 Cassidy Bayer is still returning to college swimming — but not this season.
Bayer, who is still on the Tennessee roster, told SwimSwam on Friday that she plans to return to competition, body permitting, but not this season.
Bayer says she wasn't allowed to swim this semester, so she trained with the local masters swim team in Knoxville. She hopes to be back with the team in May 2022.
Bayer started his college career at Cal in the 2018-19 season. After a season and a half with the Golden Bears, which included a 15th-place finish at the 2019 NCAA Championships, Bayer announced that she plans to take a break from swimming to focus on treating an eating disorder.
In October 2020, she announced that she intended to transfer and eventually showed up in January 2021 to take part in two doubleheaders with the Tennessee Volunteers – although the two were only competitively. exhibition, and none in her specialty butterfly events.
Bayer's potential at a young age, reaching an Olympic Trials semi-final at just 16, sparked a lot of interest in her potential as a swimmer. She was the No. 5 freshman in the high school class of 2018 and a four-time state champion in the 200 IM in high school.
Bayer has used this platform to bring attention and awareness to eating disorders, which it says it has struggled with. She frequently posts on her Instagram channel about her own recovery.
These two double encounters are Bayer's only official results since December 2019
Tennessee lists her as a redshirt junior, which means she would have one or two seasons left of eligibility if she joined the Tennessee varsity team.
Bayer is majoring in Communication Studies with a minor in Journalism and Electronic Media.