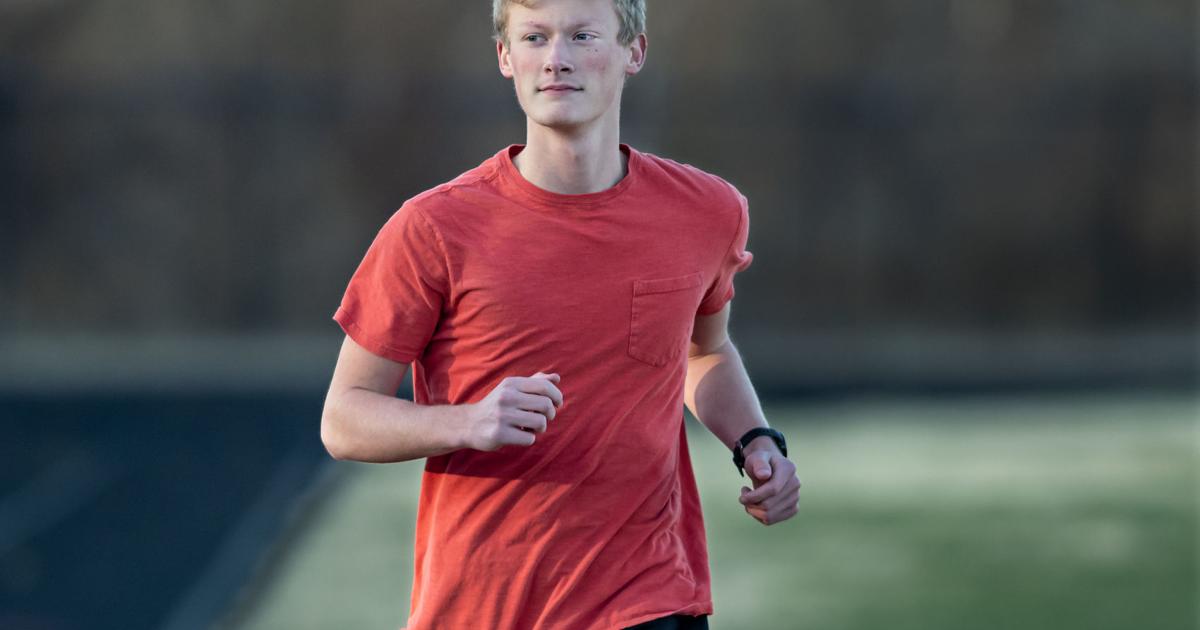 2021 Men's Cross Country Runner of the Year: Warren County Stanford makes an impact last season with the team | Nvdaily
FRONT ROYAL – This season has been bittersweet for Warren County's Emil Stanford.
The second-year cross-country racer had good times and had some great results for the Wildcats. However, this is his last season racing for Warren County. Stanford and his family moved to Ohio on December 23.
"It's bittersweet because I've never raced anywhere other than here," Stanford said. "So my running career starts here, and of course it will continue in Ohio. But everyone I know here, all my coaches will be missing. And they've definitely helped me be the runner I am now. . "
While his stint in Warren County was short, Stanford left his mark on the running program. His best cross-country time of 16:26 this season was one of the best times in county history (Warren County and Skyline), according to Warren County cross-country coach Mike. Tanner.
Stanford, the 2021 Northern Virginia Daily Cross Country Runner of the Year, won the Northwest District Class 3 title and was second at the Region 3B Championships.
Stanford had a solid year last year. He said he swam in the offseason to help him prepare for the new season and run a few miles. He also lifted weights and tried out for the Warren County football team.
Once school started he said he realized he couldn't do both football and cross country and chose to stick with cross country.
Tanner said Stanford's versatility is part of what makes him such a good runner.
"His family, they're very athletic," Tanner said. "And they do a lot of things other than running. He swims, he's very active all year round. I think that helps. So it definitely helped him during the season."
Stanford said before the start of the season his father told him he should aim for a personal best under 16.30 this season, but Stanford didn't think he would be able to do so.
In the first race of the year, Stanford ran in 16:48 and he said he realized that was an achievable goal.
At the Northwest District Class 3 reunion in Brentsville, it all came together for Stanford. He won the boys' race in 16:26.
"It was remarkable to see this clock as I ran this last stretch," Stanford said. "And my dad was there and he had the clock and he was yelling at me at the end. So that was an individual accomplishment for me."
Stanford struggles with his nerves at times, but he said that day he couldn't have felt much better.
"I think what went well was nothing happened, nothing abnormal," Stanford said. "It was a very normal day. I even went to school and had a normal school breakfast and everything. I didn't even prepare myself because it was just districts. "Districts don't mean anything here – you go straight to regional. It was kind of like an after school run, a 5K. I guess not having stress or something like that helped a lot." "
Stanford started strong in the Region 3B Championships. He led for most of the race, but Maggie Walker's Ben Blanchard passed him in the last half mile to win the race. Stanford finished in 17: 13.2.
"The regionals were so frustrating because I was first for most of the race," said Stanford. "But I knew he was right behind me the entire time. And it was really a mental race. It was very cold and most of the course was muddy and wet so my feet were numb and he was right behind me. So I was super stressed, and once he passed me with half a mile to go, I was completely exhausted from running the entire race before that. "
Stanford entered the Class 3 State Championships with high hopes, but things did not go as planned. He said part of his problem was that he had eaten at Cheddar the night before and had a Monte Cristo, which probably wasn't the best decision. He said he had eaten a Monte Cristo before a race and thought it would be good to do it again.
"I was so nervous and it just didn't work out well for me," Stanford said. "As soon as I started running I had cramps because it probably wasn't the best food to eat. And it was also very windy and cold like last year in the United States. lost my two chips (which all runners wear to determine their times) during the race. So it was a big mental blow. So I was a little upset with the whole situation. "
Stanford was 59th (17: 53.1) overall and was third for the team in the state competition.
The Wildcats have had a successful season as a team and Stanford has said he is happy with the way everyone has raced this season.
"I was really happy with the performance of the team in the United States," said Stanford. "I was happy for (Warren County) Clayton (Rankin) and Patrick (Treutlein). They got to have some great runs and we had fun throwing the ball before the race. So it was good."
Tanner said Stanford will certainly be missed, but he hopes he learned some things and enjoyed his time in County Warren.
"I hope he enjoys (running)," Tanner said. "I hope he continues wherever he goes.… We wish him the best."
Stanford said one of his goals is to secure a Division 1 scholarship to run, preferably at Ohio State University. Stanford said he was moving to a city about nine miles north of Columbus, Ohio, where the state of Ohio is located and it has always been the school of his dreams.
Stanford said one of the good things about moving to Ohio, where part of his family lives, is that it's flat and he's hoping that means courses that are flatter and maybe easier to follow.
While part of him is excited to move to Ohio, Stanford said he will miss Warren County and the memories he made.
"You spend your time with these boys (on overnight dating trips) all the time," Stanford said. "There's no free time. You sleep with them, you wake up with them. You have lunch with them. You run with them. So that brought us closer together and it's something I'll remember for a long time. Of course, running with the boys, going into town. … All the jokes inside, all of that is definitely something that I'm going to miss. "