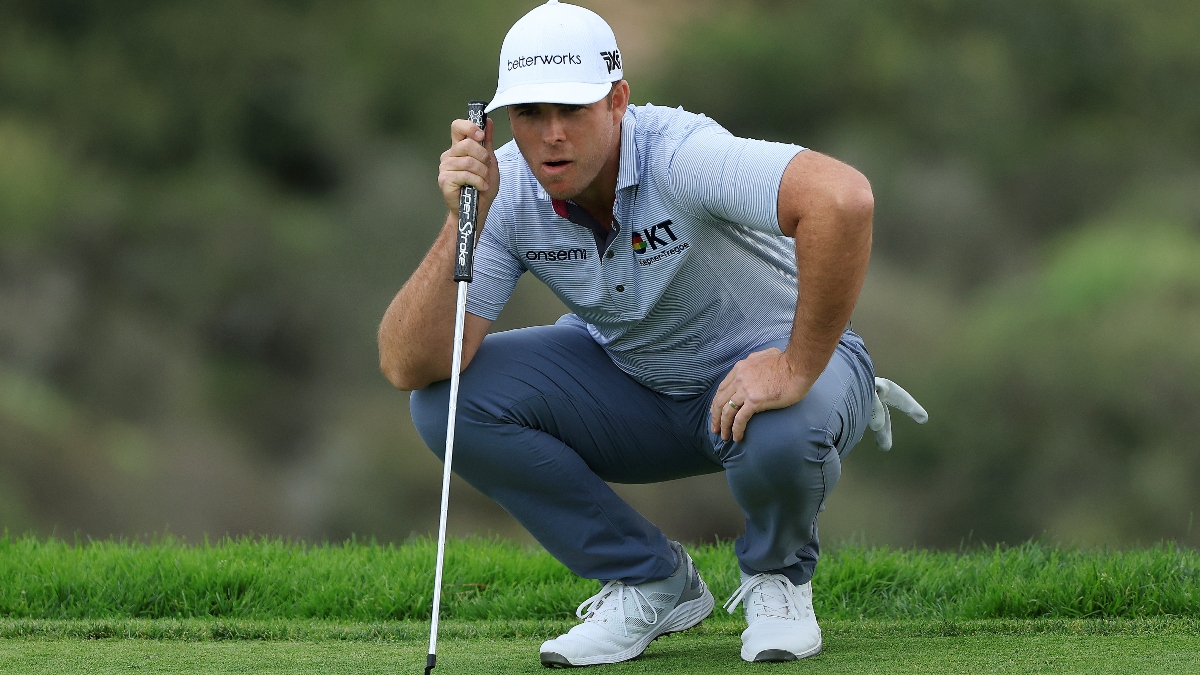 10 takeaways from Luke List's first PGA TOUR win at Torrey Pines
End of Saturday. Great ranking. Brilliant views.
Torrey Pines always delivers and this week was no different. Let's dive into 10 takeaways from the Farmers Insurance Open and Luke List's first career PGA TOUR victory.
1. Put Luke on the list
While I liked List this week and ended up with an outright small share before the tournament, I didn't list it in my Farmers preview and won't take any credit. However, I listed Luke in my 2022 preview column called "The Leap", where I wrote that he would win his first title this year.
Now that he has, one of the longest hitters in the game and top tee-to-green strategists should continue to climb the leaderboards and climb the leaderboards. The best lineup I can offer is Jason Kokrak, who, in his thirties, finally lived up to his potential, picking up three wins in just over a year. List just turned 37, so it's not fair to suggest he's some kind of up-and-coming talent who will win over the next decade, but I believe that – like Kokrak – he's the rare winning pro later in his career, then begins to play his best golf.
Hey, some guys find out in their early twenties; others take time. List seemed ready at the time, so it's not unreasonable to suggest he could replicate that feat again at some point this year.
2. Where there is a will…
Let's not cry too many tears for Will Zalatoris. One of the best young ball-strikers in the game, his extra distance off the tee is going to keep him threatening for that first trophy every time he sets it up. Of course, there is just one small problem. Let me just be 782 938and no one to point out that Willy Z's putting is, uh, not exactly optimal.
If he had been born 10-15 years earlier, I suspect he would have had a few wins grounding his putter before this style was banned. Now, however, all he can do is work on it – and I'm told he's not averse to putting in hours on it.
There is no doubt that he sometimes looks ugly. You know he would love to have the regulation final putt or (similar) birdie attempt again in the postseason. I'm not as pessimistic about it as some observers, though. Maybe on smoother surfaces that aren't poa annua — you know, like Augusta National — we'll see him rolling in more of those putts.
3. Not a putting contest
Last week at The American Express, in a fan video that went viral, Jon Rahm lamented the layout of the course, calling it a "putting contest." He wasn't wrong, though it was a little disconcerting that an early-year pro-am veteran in the desert would expect it to be anything but that.
It became ironic, however, when the (perhaps equally predictable) farmers turned out to be the opposite of a putting contest, as ball-strikers thrived and viewers were treated to more reluctant shots. on the greens than at the local muni on a Sunday morning.
I say it all the time, but it's especially true in this case: one of the benefits of being a professional golf fan is that if you don't like the details of one event, another doesn't. only a few days away. Variety is needed and the dichotomy between the final two weeks is the epitome of why golf is so entertaining every week.
4. sat around and watched
Notwithstanding the news/no news from Tom Brady from Saturday afternoon, it was a brilliant decision by the PGA TOUR/CBS/Farmers executives to start this tournament on Wednesday and end it on Saturday, rather than trying to compete with the NFL conference championship games on Sunday. Not only should the ratings prove it was a success, but the move was universally applauded, to the point that many suggested it should be the norm during the football season.
Well, that's obviously easier said than done. There were Saturday night playoff matches each of the previous two weeks, so in the true spirit of that idea, that would essentially mean moving the AmEx and Sony Open to the start of Tuesday with Friday finishes. Essentially, there are a lot of dominoes that need to fall for this to happen.
Potential loss of pro-am revenue for charities and player prep time are just a few of the potential downsides. As I often warn fans: some ideas may sound interesting to you, but you have to remember that you are not the top priority here. From TV rights holders to sponsors to the players themselves, new ideas have to work for everyone involved. I'm not rejecting the idea that all events from September to January are played on off-peak days to avoid NFL games; I'm just saying it's not as easy as doing what works best for the fans.
5. Rahmania goes wild
I'm starting to think Jon Rahm likes Torrey Pines. He won here in 2017, won the US Open last year and he's been in the mix in all but one appearance at this venue.
My biggest takeaway on Rahm this week has more to do with the fact that he looked like he had something closer to his C game than his best stuff and still kept himself in contention for the title. Some might argue that this is just a testament to his courage at this specific venue, but I think Rahm's performance should scare some of his fellow elite level players.
Lots of guys can win with their A-game, but it says a lot when there's someone who can (almost) win with anything less than that. The world No. 1-ranked player has proven he's capable of hanging on, even when he's not quite on fire on all cylinders.
6. It Wasn't Jason's Day
Sorry to steal a Nantz-ian line there, but those who only started watching golf in the last 3-4 years probably think Jordan Spieth's roller coaster is the biggest stomach upset golf. It's been a while, but Saturday's final round served as a reminder that Jason Day can fluctuate at any time like the stock market.
His eagle hole on the 14th hole was electrifying, but his back-to-back bogeys on the 16th and 17th were equally frustrating. That said, the game is better when Day is playing his best golf and there are now signs that he is at least on the right track. I would expect more good things from him soon. Speaking of what…
7. Sieve the pebble
I'm writing this Saturday night and won't get my preview of the next AT&T Pebble Beach Pro-Am released until noon on Monday, but here's a little preview preview: you'll be reading, hearing, and watching a lot about a few specific players this coming week.
Even struggling the past few years, Day hasn't finished outside the top 11 at Pebble in his last seven tries. Maverick McNealy is coming off a straight top-five finish. Defending champion Daniel Berger has three consecutive top 10 finishes. Jordan Spieth has five top 10s in nine starts. Will Zalatoris does things with Will Zalatoris. And then there's Patrick Cantlay, who tends to show up with his best stuff every week.
If Torrey is a place for some horse courses each year, then the rotation of the Monterey Peninsula are also horse courses. I won't spoil the surprise – and it's subject to change depending on the initial odds table – but my favorite this week isn't the one I listed above. They certainly give us some solid options, though.
8. Under the covers
Diehard golf fans (and bettors) were likely familiar with Aaron Rai before this weekend, but more casual observers likely got a kick from the guy with two gloves and iron covers vying at Torrey. I tweeted this Friday night, from an interview Michael Collins and I did with Rai on our SiriusXM PGA TOUR radio show "Hitting the Green" last year, when he told us why he uses these iron covers.
For those watching Aaron Rai for the first time and wondering how/why a guy with iron covers fights in Torrey, this is the story. And it's great. https://t.co/POsHTtisJ8

— Jason Sobel (@JasonSobelTAN) January 29, 2022
It's a brilliant story to remember where you came from – and I think those who listen to it will be Rai fans for a long time after hearing about it. Speaking of the man who finished T-6, if the short-but-straight hitter can fight on a 7,700-yard track, just wait until he gets to Harbor Town or Colonial or TPC River Highlands. These places should suit him.
9. Next on the list?
I often struggle with these types of "Best Player to Never Win" lists – whether they refer to PGA TOUR events or major tournaments – because it forces us to rank players at stages completely different from their career. Scottie Scheffler is probably the best without a PGA TOUR title to his name; Zalatoris is up there too. After them? Guess I should say Tommy Fleetwood and there are probably other young players who don't need to be labeled with such a thing before their careers really take off.
If there's one guy who really fits the nature of this debate, it's Cameron Tringale, who's been very good for a very long time without breaking through for a win. It was a sneaky slice of third place he posted this week, however, and while he could no doubt point to a few missed putts as the difference between winning and finishing third – like everyone else on the leaderboard – ​maybe he will take some optimism off the list by erasing his name from this list. Tringale now boasts five top three finishes over the past 18 months. It wouldn't surprise anyone if he became the next rookie to win a trophy.
10. A bone to pick
It didn't take long for Justin Thomas to disappear from the charts and then disappear from television coverage on Saturday. The closing rounds of 73-74 will leave him smoking. For a player of his caliber, there aren't many silver linings at a T-20 result.
Over the past few months, I've been careful to avoid suggesting that Thomas' decision to team up with Jim "Bones" Mackay would result in guaranteed success. After all, it's not like Thomas was carrying his own bag before that; for the first part of his career he worked with the immensely capable Jimmy Johnson and it's not exactly like they struggled.
There's now enough data, however, to offer a little insight into how JT and Bones might fare together. They've teamed up for eight events – three before their current partnership and five since – and although Saturday's finish wasn't what they envisioned, they have one win and three more top five finishes together, while that final round 74 only increased his final round scoring average to 67.38 in those starts.
I'm still not sure it's going to be a huge year for JT, but I think it will be better than last year – and I wouldn't use the last two days in Torrey as a barometer of what's to come.